Oil Actually Belongs To Niger Delta Not Nigeria – PANDEF Replies Obasanjo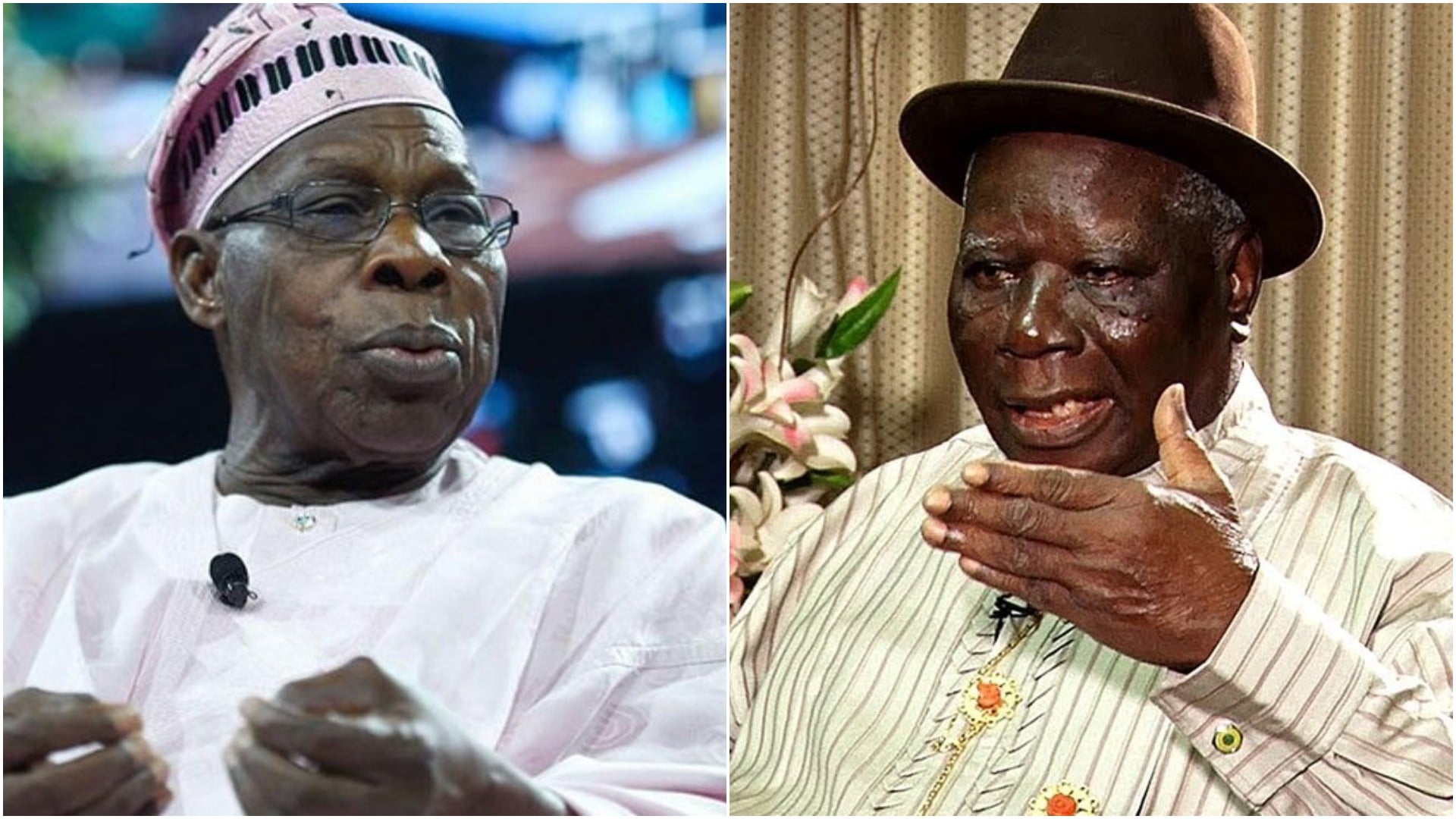 The Pan Niger Delta Forum (PANDEF) has replied to former President Olusegun Obasanjo over his comment that oil belongs to Nigeria and not Niger Delta.
Recall that Obasanjo had said that crude oil found in the South-South region and other mineral resources found in the country belongs to the Federal Government.
In a letter to elder statesman, Edwin Clark, the former president said he does not hate Niger Delta as claimed by the Ijaw leader.
Reacting to Obasanjo's comments, National Publicity Secretary of PANDEF, Ken Robinson, said Obasanjo was being mischievous with his statements.
Robinson stated that the controversies trailing the issue of resource control started during the Obasanjo government.
He, however, advised the former Nigerian leader to stop commenting on issues concerning resource control, adding that Obasanjo does not have the moral right to speak on the issue.
Robinson said: "Former President Obasanjo understands what we are saying when we say that oil in the Niger Delta belongs to the people of the region, he knows what we are saying.
"He understands the hardship and sufferings that we face in the Niger Delta region. God in his infinite mercy and all-knowing status has placed within the lands of Niger Delta these resources to ameliorate the sufferings of the people as perhaps to bless and make life easier for them.
"But unfortunately, Nigeria has exploited and plundered these resources with little or no attention to the Niger Delta people.
"Obasanjo should stop being mischievous. What he is doing is just playing to the gallery. He could talk about the constitution and what it provides because he is a chief beneficiary of this flawed, lopsided, faulty military imposed constitution. He could talk about the constitution because is one of the chief beneficiaries.
"If Ogun State were producing oil, will Obasanjo make the comment he is making? Is it not provocative that Obasanjo will say that oil in Niger Delta belongs to the whole of Nigeria when Gold in Zamfara and Osun belongs to Zamfara and Osun states, respectively.
"He could talk about 13 percent and all of that because his state is not oil-producing. If Ogun was an oil-producing state, would he be happy that 13 percent is all the people get from all that they give to Nigeria?
"When cocoa and groundnut were the main stay of the nation's economy, were they talking about 13 percent was it not 50 percent? Why the unfair treatment given to the Niger Delta people? Why the neglect?
"Obasanjo should stop being mischievous. He does not have the moral standing to talk, during his time as the president, he was intimidating and harassing democratically elected governors.
"The country is aware of how he behaved as a president. He was a dictator and some of the issues we are facing today he started them. We recall how Odi community was invaded on the orders of former President Obasanjo. He is not a statesman. He does not have the moral standing."
Download NAIJA NEWS app: