NCE, Varsity Student-Teachers To Start Receiving ₦75,000 Allowance In January – [See Details]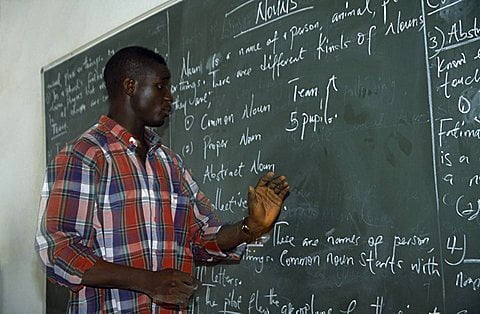 Students of Education in Federal Universities and Federal College of Educations have been told to get ready to start receiving the ₦75,000 allowance promised to them by the President Muhammadu Buhari-led government.
A statement made available to newsmen yesterday by the Teachers Registration Council of Nigeria, TRCN, have it that details of the allowance payment will be rolled out in January 2022.
Naija News understands from the statement that student teachers undergoing training in public institutions would only have access to semester stipends of ₦50,000 for those in colleges of education while those in universities would receive the sum of ₦75,000 each.
For the smooth running of the scheme and accountability, the Registrar, TRCN, Prof Josiah Ajiboye told newsmen on Wednesday that the Federal Government had set up a committee consisting of representatives of the council, the National Salaries, Income and Wages Commission, the Head of Service of the Federation and the education ministry.
Ajiboye also noted that letters had already been written and the Ministry of Education was working with the Tertiary Education Trust Fund in that regard.
Naija News recalls that President Buhari had during the 2021 World Teachers' Day, announced that his administration would improve the teaching profession and as well ensure that teachers were adequately trained.
Confirming the work in progress, Ajiboye who spoke with newsmen in a phone interview, maintained that the details about the implementation would unfold in January 2022.
"The ministers involved have prepared the letters and they are working alongside with TETFund. All the necessary things have been done; the details will be unveiled in January," The PUNCH quoted Ajiboye as saying.