Appeal Court Locks Out Workers Over Lateness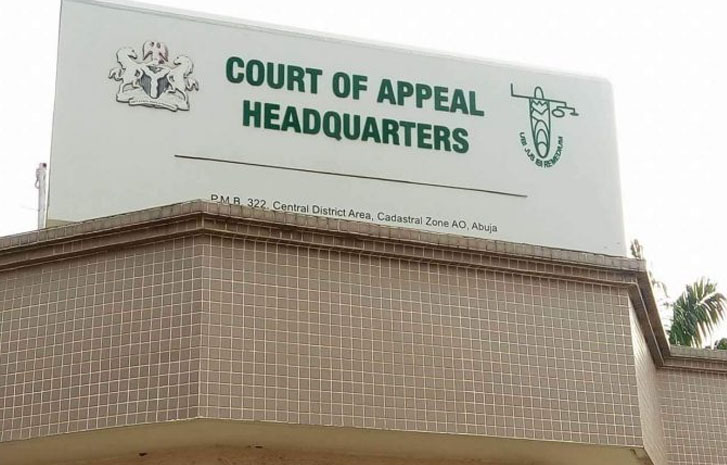 The Court of Appeal headquarters in Abuja frowned at the action of some of its staff on Thursday and locked them out for resuming work late.
It was reported that instead of the usual 8:00 am work resumption, some of the workers arrived office about 10:00 am today.
Angered by their lateness, the President of the Court, Justice Monica Dongban-Mensem directed that the staff be locked out.
Naija News understands that some of the workers were still in the holiday mood, strolled in at about 10:00 am while some others are believed to have travelled to their hometowns without permission.
Justice Dongban-Mensem was said to have ordered that all those who came late be locked out while those present were to sign an attendance register. Those absent will be issued queries.
Reacting to the development, one of the employees said, "Justice Dongban-Mensem did something similar during the Sallah but a lot of Muslims accused her of being too harsh. So, she is also doing it now during Christmas so that they will know she is not partial.
"We have been made to sign the attendance register while those absent will be issued with query letters. The truth is that during extended holidays like this one we just witnessed, many people travel to their hometowns without permission and fail to show up at work."
In another news, a man has dragged his mother to court over the property his late father left behind.
A Twitter user identified as OnyedikaAnambra revealed that a childhood friend carried out the shocking act.
He said the young man was claiming ownership over a building his father left behind in Onitsha.
''I Just heard that a childhood friend has dragged his mum to court over his late father's property.
"The Efulefu claiming Right of ownership when the mother is still alive .
"Make we no born nonsense for this life.''
The man also revealed that the mother of the young man gave him N5m after NYSC to start up a business but blew the money away instead.
Download NAIJA NEWS app: