There Is No Plan To Assassinate My Client – Sunday Igboho's Lawyer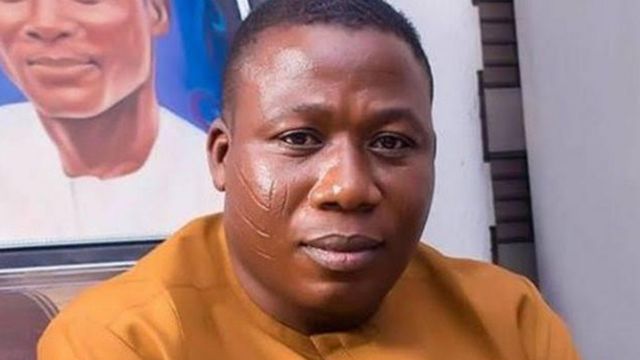 Yomi Aliyu, lawyer to Yoruba Nation agitator, Sunday Adeyemo, popularly known as Sunday Igboho, has denied alleged plans to assassinate his client.
He made the denial in a chat with Vanguard on Wednesday while reacting to alleged claims by a spokesman for the agitator, Olayomi Koiki, that the Muhammadu Buhari government is plotting to eliminate Sunday Igboho in Benin Republic.
Aliyu said he was in constant communication with Sunday Igboho's wife, adding that he doesn't have such knowledge of plans to eliminate his client.
He, however, revealed plans to hold the federal government accountable if anything should happen to Sunday Igboho in detention.
He said: "I don't have knowledge of a threat to his life. I speak with his wife regularly but I don't have such knowledge of plans to eliminate him.
"We have persuaded his boys and Yoruba youths not to take laws into their hands. We told them not to behave like IPOB because we told them that if they start killing and burning, they will be killing their kiths and kins. We urged them to keep their cool, however, if anybody is flying such a kite to know the feelings of what will happen if Sunday Igboho is murdered in prison, I advise that such a person should have a rethink.
"I don't think anyone is planning that except the enemies of this government. The only way this Government can wash its hands off this evil intention is to release Sunday Igboho now because they (FG) are the ones keeping him in prison and not the Benin Republic government.
"If anything should happen to Sunday Igboho, we will hold the Federal Government responsible.
"That is why we have been appealing to Yoruba youths not to take laws into their hands because we are optimistic that Sunday Igboho will be free and that the alleged plan to kill him is mere rumour. I don't see any threat to his life."