"It Is Not Like The Last National Assembly" – Presidency Confident NASS Won't Override Buhari's Decision On Electoral Bill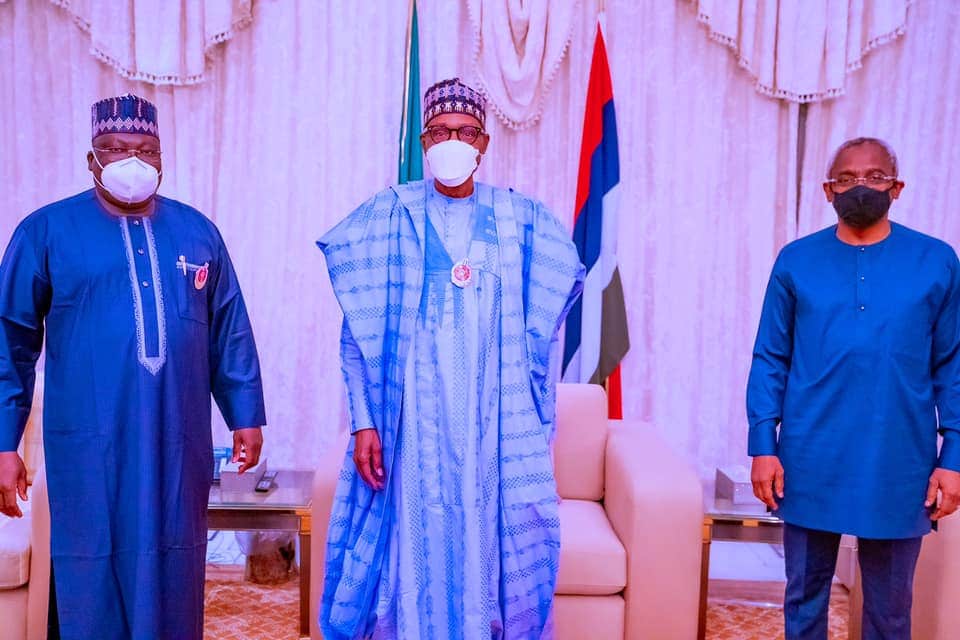 The Presidency has expressed confidence that the National Assembly won't override the decision of President Muhammadu Buhari to decline assent to the amended electoral act bill.
Presidential spokesperson, Femi Adesina who made the assertion, stated that the ruling All Progressives Congress (APC) has about eighty percent of the lawmakers in the National Assembly hence party allegiance should keep them in check.
Adesina made the submission on Sunday while speaking on Sunday Politics, a Channels Television programme.
According to him, apart from party allegiance, the lawmakers also have to decide if overriding the President is the best thing to do in the interest of Nigerians.
He said: "Well let's not forget that this National Assembly particularly is made of more than 70, about 80 percent of APC members and you don't have a party kicking against itself.
"It is not like the last National Assembly in which you had the opposition coming from the party. No, this is a more responsive and responsible National Assembly and they will do what is good for our democracy. They will do what is good for the party.
"Well, overriding a veto is part of democracy or is it the expedient thing to do at a particular time? That is the question. That is what the APC will use its majority in the National Assembly to determine. Is it expedient to override the president? If it is not, then what are the other options? That is what needs to be looked at?"
Naija News recalls Senate President Ahmad Lawan and Speaker of the House of Representatives, Femi Gbajabiamila, have confirmed President Muhammadu Buhari's rejection of the Electoral Act Amendment Bill.
President Buhari failed to sign the bill into law over some contentious issues in the document.
Both the Speaker and the Senate President read the President's letter on the floor of both chambers during Tuesday's plenary.
Reading the letter, Lawan quoted Buhari as saying that his decision to withhold assent to the bill was based on advice from the relevant Ministries, Departments, and Agencies (MDA).
The President added that assenting to the bill may open up the electoral system to a series of court issues from party members and stakeholders.
According to Buhari, the adoption of direct primaries violates the spirit of democracy and would fuel corruption as well as encourage over monitorization.
Buhari, therefore, said he declined assent to the bill in line with section 58 (1) of the 1999 constitution.
Download NAIJA NEWS app: