Pounds To Naira Exchange Rate Today 24 December 2021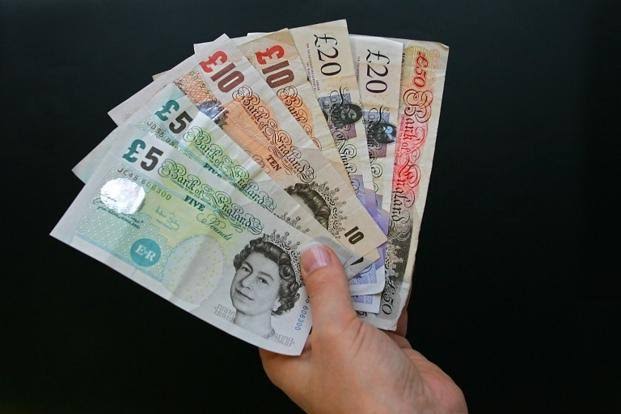 This is the news about Pounds to Naira rate at the official and black market exchange rate Today December 24, 2021.
Read Naija News update on the official pounds rates as well as Black Market rates, Bureau De Change (BDC) rates, and CBN rates.
How Much Is Pounds To Naira Exchange Rate Today Official Rate?
The official rate today, Thursday December 23rd, for £1 pound to naira = ₦552.6748/£1.
According to the data from the CBN, exchange rate between the naira and the British pounds opened at ₦552.6748/£1 on Friday 24th, after it closed at ₦545.1315 to a £1 on Thursday, 23rd December 2021.
Naija News reports that a pound is bought at the official at N552.0031 and sold for N553.3465.
How much is exchange rate of Pounds to Naira in Black Market today?
The exchange rate for a pound to naira at Lagos Parallel Market (Black Market) players buy a dollar for ₦715 and sell for ₦720 on Friday, December 24th 2021, according to sources at Bureau De Change (BDC).
Meanwhile, President Muhammadu Buhari has unveiled the National Development Plan (NDP) which would help Nigeria achieve robust development.
Naija News reports that the plan, which would be operated from 2021 to 2025, was launched at the Council Chambers of the Presidential Villa in Abuja on Wednesday.
Speaking during the presentation, Minister of Finance, Budget and National Planning, Zainab Ahmed, said the new development will replace ERGP 2017-2020.
Ahmed stated the plan which was approved by the president in 2019 will encourage the use of science, technology and innovation to drive the country's growth.
The minister asserted that the plan will provide the implementation of major infrastructure and other development projects across the six geo-political zones.