Man Travelling Home For Christmas Survives Ghastly Accident, Shares Photos
A man travelling home for Christmas has called out the police and the Federal Road Safety Corps (FRSC) after surviving a fatal accident which occurred along NgorOkpala/Owerrinta road.
According to the man via his Facebook, a 40ft truck lost control and rammed into at least 10 cars that were at a checkpoint.
The man blamed the police and the Federal Road Safety Corps (FRSC) for mounting a road block along a road so narrow, despite knowing there's a bend ahead.
"People died, some got injured. I only had a dent in my car," he wrote as he shared photos of survivors looking shaken at the accident scene.
"Your officers were busy collecting bribes from motorists and thereby endangering lives," he wrote.
"How i flew from Lagos down to the East only to survive a near death experience along NgorOkpala/Owerrinta road today is what i can't even explain. God is a merciful God. A 40ft truck driver lost control of his brakes & rammed about 10 cars at a police checkpoint. I survived it.
"I can't post videos because I'm still having PTSD of what happened today. A family of 6 in that Toyota Corolla survived this ghastly accident. Right in my very before eyes, this truck cleared more than 10 cars. People died, some got injured. I only had a dent in my car."
"@FRSCNigeria @PoliceNG your officers caused this accident. How can you have a road block on a narrow road knowing fully well there's a bend ahead. Your officers were busy collecting bribes from motorists and thereby endangering lives. What happened today was a nightmare."
See photos below;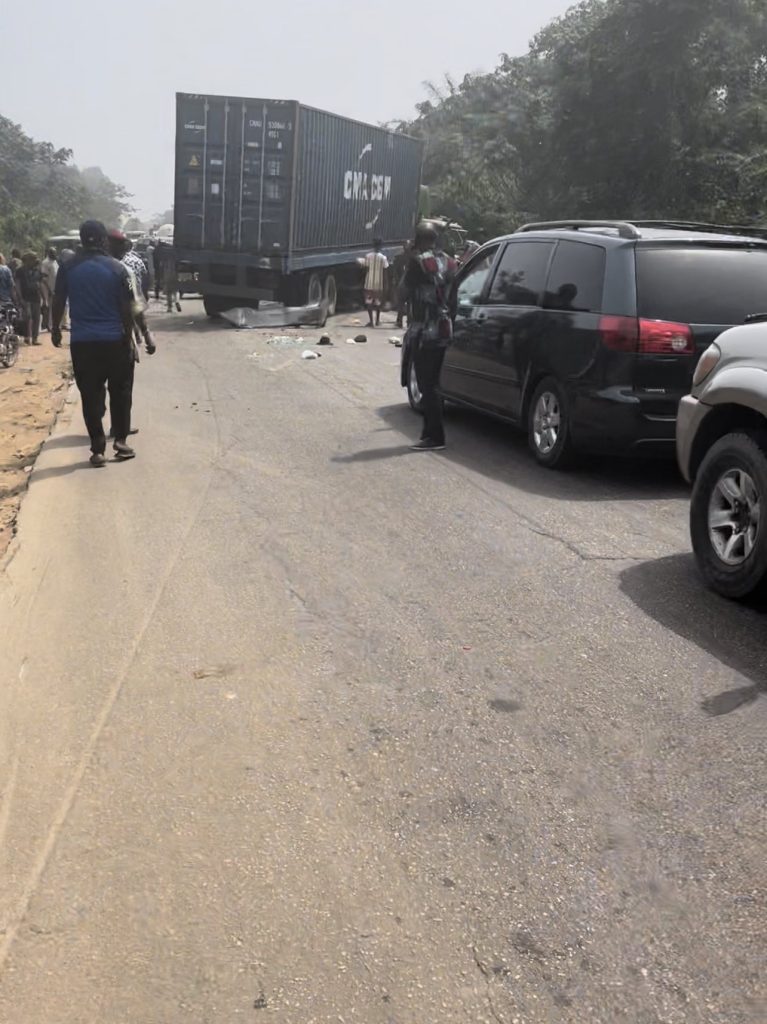 Download NAIJA NEWS app: