"Somebody Actually Wrote Something" – Mr P Reveals How Fight With Rudeboy Ended And P-Square Came Back Together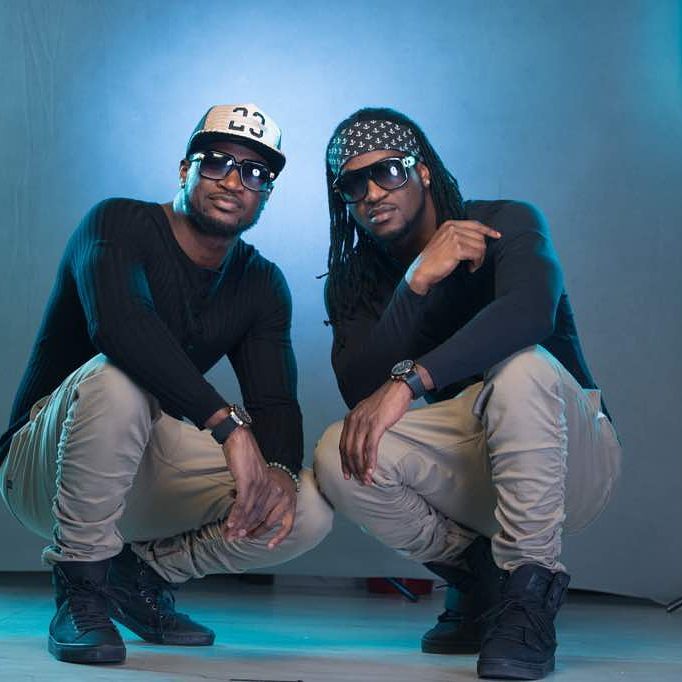 One half of Nigeria's singing twins, Peter Okoye aka Mr. P of the P-Square group has revealed that the reconciliation between him and his twin brother, Paul Okoye aka Rudeboy was not planned.
The singing duo who went their separate ways for four years suddenly came back together in 2021 during the celebration of their birthdays to the admiration of fans and industry watchers.
Though excited by the return of P-Square, many fans and others were curious to know how the twins settled their differences.
Speaking during an Instagram live session with his brother during a radio tour, Peter who is currently recovering from illness has now revealed that the reconciliation took a natural route and came after a healing process was complete.
He emphasized that though somebody wrote something, who took the first step or who did what is no longer an important issue at this point as everything is okay now.
Asked how they got to reconcile, Mr. P replied: "It was a healing process. It was unplanned".
He added that now that they're back, Mr. P and Rudeboy will still continue to exist alongside P-Square and fans will get to enjoy everything coming from the trio.
He however called out those who took sides while the disagreement lasted, pointing out that they are the ones on the losing end now.
He said: "Na person wey take side dey hear am now. If you put mouth or you take side, I hope you are okay now.
"Somebody actually wrote something, he said I want to know who walked up to who.
"I said this is where you people have a problem because, I mean, you see the guys are back doing their thing.
"Not like we don't still have Rude Boy and Mr P but it is a triple dose. Just enjoy the triple dose, enjoy the moment. Trying to figure out who or how, you don't need that".
He added that for now, they prefer to ignore opportunities for shows and rather prepare for their own Christmas day show.
"Like I said, we decided not to have any show in Nigeria until this 25th. If we wanted to be doing shows, we will be doing three shows every day," he said.
"Shows were coming but if they are going to see us perform together, let it be from our concert."