President Buhari Leaves Abuja For Maiduguri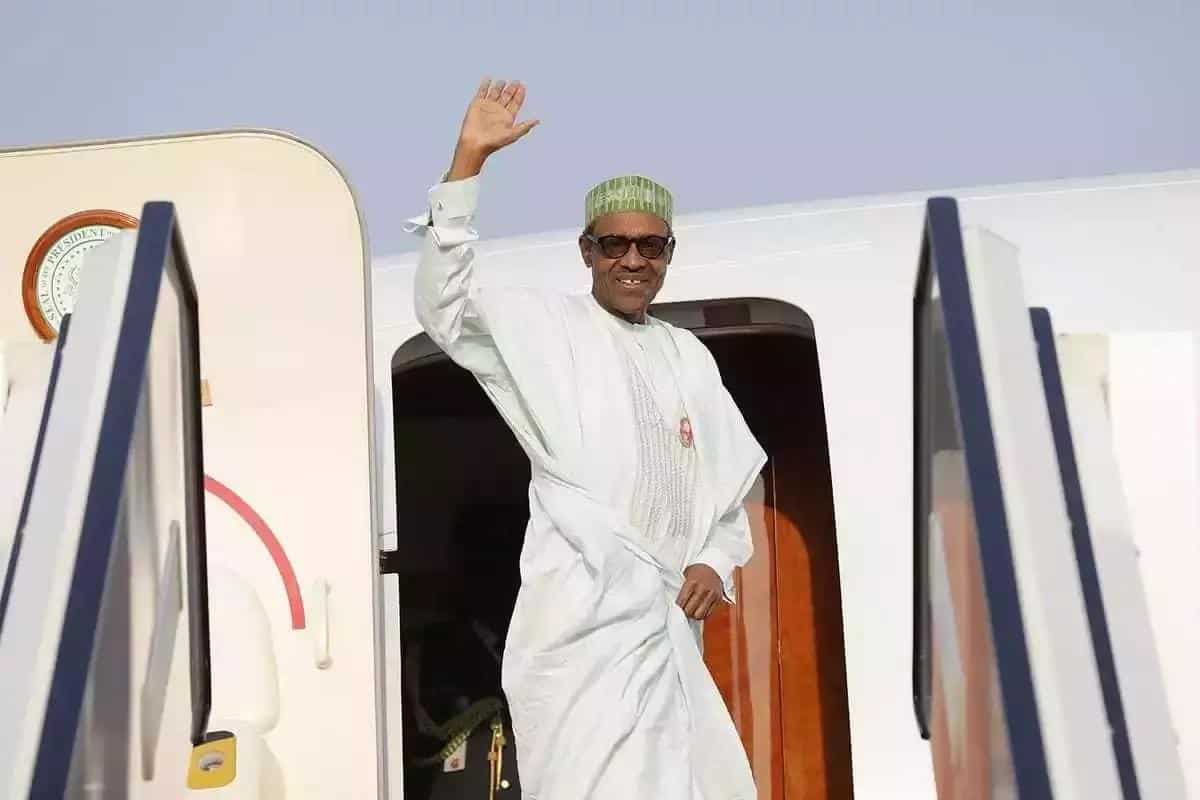 President Muhammadu Buhari on Thursday departed the Presidential Villa in Abuja for Maiduguri, the Borno State Capital.
Naija News reports that the Nigerian leader left the Presidential Wing of the Nnamdi Azikiwe International Airport around 10:00 am.
The President is expected to commission multiple projects embarked upon and completed by the administration of Governor Babagana Zulum.
Buhari's official visit to Maiduguri comes hours after Zulum commended Buhari for initiating viable programmes which impacted positively on the lives of the people of the state.
Zulum said Buhari had spent more than $50m to generate stable and sustainable power and energy for the people of Borno State.
He said the president has given priority to the restoration of peace and security as well as livelihood support to the people of the state.
Meanwhile, hours before the President's visit, Boko Haram terrorists fired rockets at the Ngomari Airport area in Maiduguri.
It was gathered that one of the missiles landed at Ajilari Cross area while another landed near Maiduguri airport where there is a military base.
According to reports, one person died at Ngomari, while others sustained injuries at Ajilari area.