Latest Business/Finance News For Thursday, 23 December, 2021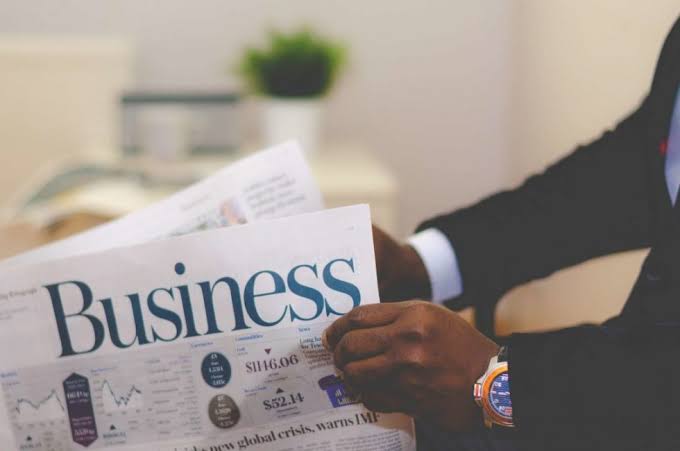 Good day, Nigeria, welcome to Naija News roundup of business/finance news headlines for today Thursday, December 23rd, 2021.
Nigerian stocks on Wednesday saw the intensity at which they fell at the last trading session reach a stronger pitch, with benchmark index dropping by 0.34 per cent amid investor's evaporating interest in equities as yuletide edges near, deepening fears that shares may close the year with a pretty low single-digit yield.
Stocks have returned 4.9 per cent January to date, well behind the 50 per cent they delivered last year, when Bloomberg ranked the Nigerian equities market best in world as it took the top spot in the pecking order of the 93 stock indexes it tracked.
MTNN, Nigeria's biggest public company by revenue, together with FBN Holdings and Zenith steered the fall, which occurred simultaneously with a decline in volume by 19 per cent.
Market watchers at broker and investment bank United Capital said in a Monday note investors are likely to dominantly take profit this week "in the absence of major catalysts."
The Nigerian government requires an investment size of N348.1 trillion to achieve the targets set out in the National Development Plan 2021-2025, President Muhammadu Buhari said Wednesday in Abuja.
The president spoke at the formal launch and public presentation of the National Development Plan (NDP) 2021-2025, the successor to the Economic Recovery and Growth Plan (ERGP), 2017- 2020, which lapsed in December 2020.
President Buhari explained that the overall target of the plan is to achieve a broad-based real GDP growth rate of 5 per cent on average during the period; generate 21 million full-time jobs; and through an inclusive growth, lift 35 million people out of poverty.
He added that this would set the stage for achieving the government's target of lifting 100 million Nigerians out of poverty in 10 years, under the National Poverty Reduction with Growth Strategy (NPRGS).
The all-commodity group import index rose by 0.52 percent between July and September 2021, according to the National Bureau of Statistics (NBS).
According to NBS Commodity Price Indices and Terms of Trade report for Quarter Three, 2021, released on Tuesday the marginal rise was due to rising prices of products of the chemical and allied industries.
Others are wood and articles of wood, wood charcoal and articles, Paper making material; paper and paperboard.
Part of the report reads: "The All commodity group import index on average increased 0.52 percent.This was led by rising prices of products of the chemical and allied industries , wood and articles of wood, wood charcoal and articles , Paper making material; paper and paperboard."