Dollar To Naira Exchange Rate Today 23 December 2021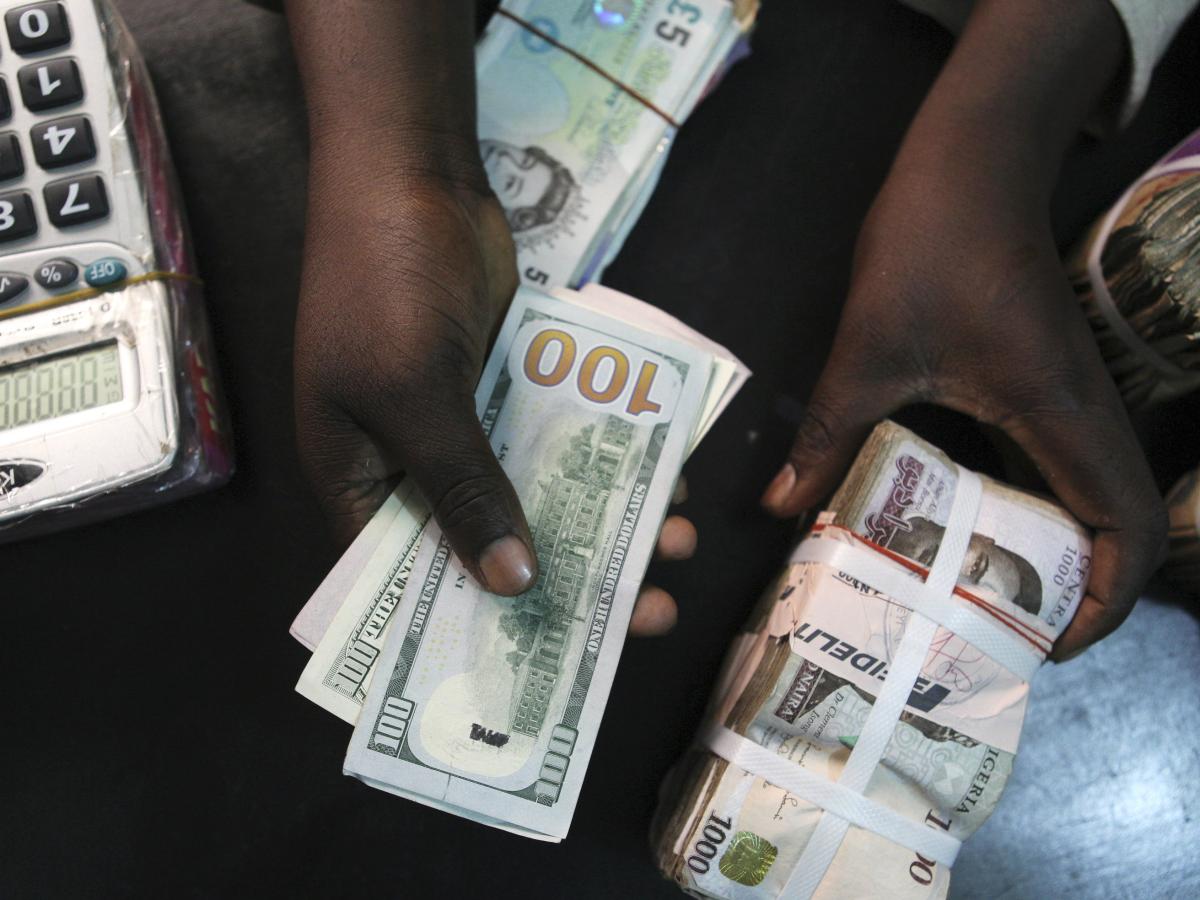 This is the news about Dollar to Naira rate at the official and black market exchange rate Today December 23, 2021.
Read Naija News update on the official dollar rates as well as Black Market rates, Bureau De Change (BDC) rates, and CBN rates.
How Much Is Dollar To Naira Exchange Rate Today Official Rate?
The official rate today, Thursday December 23rd, for $1 dollar to naira = ₦413.77$1.
According to the data at the FMDQ Security Exchange where forex is traded officially, exchange rate between the naira and the US dollar opened at ₦413.77/$1 on Thursday 23rd, after it closed at ₦415.10 to a $1 on Wednesday, 22nd December 2021.
How much is exchange rate of Dollar to Naira in Black Market today?
The exchange rate for a dollar to naira at Lagos Parallel Market (Black Market) players buy a dollar for N562 and sell at N565 on Thursday, December 23rd 2021, according to sources at Bureau De Change (BDC).
Please note that the Central Bank of Nigeria (CBN) does not recognise the parallel market (black market), as it has directed individuals who want to engage in Forex to approach their respective banks.
Trading at the official NAFEX window
The exchange rate between the naira and the US dollar opened at ₦413.77/$1 on 23rd December 2021 after closing at N415.10/$1. Showing a change of -0.07%.
According to data from FMDQ, forex turnover stands at $215.29 million.
Meanwhile, the Nigerian Senate on Wednesday passed the 2022 Appropriation bill into law, increasing the estimate to N17.13trillion.
Recall that President Muhammadu Buhari had presented the 2022 budget of N16.39 trillion to a joint session of the National Assembly on October 9, 2021.
The bill was passed into law after a report presented by the Chairman of the Senate Committee on Appropriation, Senator Barau Jibrin, was considered.
Jibrin said the oil price benchmark for the 2022 budget has been increased from $57 per barrel proposed by the executive to $62 to "reflect the current market values of the oil barrel in the international market".
He said the budget is of much significance because it would be the last full-year budget to be implemented by the current administration.
Jibrin noted that other than the oil benchmark, other MTEF parameters were approved as proposed by the executive.
Download NAIJA NEWS app: