Senate Reveals When It Will Take Action On Electoral Bill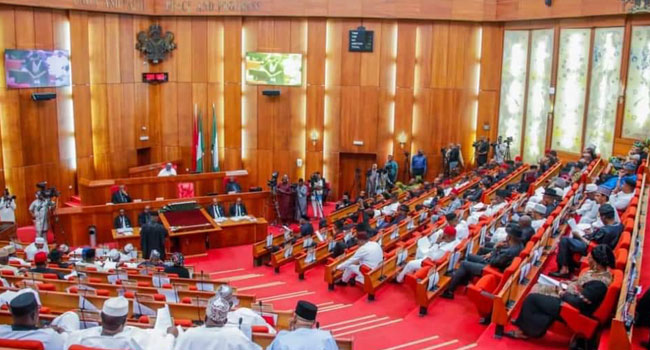 The Senate has said it will take a decision of the rejection of the Electoral Act Amendment Bill by President Muhammdu Buhari in January 2022.
Senate President Ahmad Lawan made this known on Wednesday after presiding over a closed-door Executive session, which began at 10:36 am and ended at 11:14 am
Lawan said the Senate decided to wait till next year to respond in order to consult with the House of Representatives on the matter and to seek the input of their constituents.
On Tuesday, the Speaker of the House of Representatives, Femi Gbajabiamila, had said the Green Chamber will make a decision and take a stand regarding the electoral bill when it resumes in January 2022.
He stated that the lower chamber will play its part in reforming the electoral system of the country ahead of the upcoming general elections.
Gbajabiamila added that the house will do its best to deliver a credible and enduring electoral system, saying that the wish of the people will prevail.
He had said: "This year, despite the differences of opinions, all of us in the House of Representatives and indeed, the entire National Assembly, worked to pass the Electoral Act (Amendment) Bill. We included in that bill, provisions we hoped will significantly enhance the conduct of our national elections and improve public confidence in our electoral outcomes.
"As it is now, that bill has not received presidential assent, and it falls to parliament to decide the best way forward. When we return in the new year, we will resume our efforts to reform the electoral system in our country. And we will do it together. That is what the Nigerian people expect of us, and we will do our duty for God and our country.
"Whichever way it pans out, we must not throw out the baby with the bathwater and must deliver a credible and enduring electoral system to Nigerians. Every law is a living document and as long as it has breath, it must survive."
Download NAIJA NEWS app: