Senate Passes 2022 Appropriation Bill, Raises Estimate To N17.13trn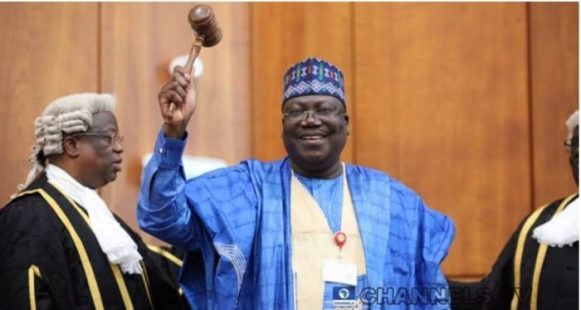 The Nigerian Senate on Wednesday passed the 2022 Appropriation bill into law, increasing the estimate to N17.13trillion.
Recall that President Muhammadu Buhari had presented the 2022 budget of N16.39 trillion to a joint session of the National Assembly on October 9, 2021.
The bill was passed into law after a report presented by the Chairman of the Senate Committee on Appropriation, Senator Barau Jibrin, was considered.
Jibrin said the oil price benchmark for the 2022 budget has been increased from $57 per barrel proposed by the executive to $62 to "reflect the current market values of the oil barrel in the international market".
He said the budget is of much significance because it would be the last full-year budget to be implemented by the current administration.
Jibrin noted that other than the oil benchmark, other MTEF parameters were approved as proposed by the executive.
After presenting his report, the Senate dissolved into the "committee of supply" to consider clauses of the 2022 appropriation bill.
Speaking after the passage of the budget, Senate President Ahmad Lawan appreciated his colleagues for restoring the budget cycle back to January to December.
He also commended Nigerians for believing in the National Assembly and the Muhammadu Buhari government.
Recall that Nigeria's House of Representatives on Tuesday passed the 2022 budget into law, increasing the estimate to N17.13trillion.
The budget was passed the adoption of a report presented by the Chairman of the House Committee on Appropriation, Hon. Muktar Betara.
After the presentation of the report, the Green chamber increased the budget by N735.8 billion from the proposed N16.39 trillion to N17. 13 trillion.
The lower chamber also passed the 2021 Finance Bill following the consideration of a report presented by the House Committee on Finance.
Download NAIJA NEWS app: