Pounds To Naira Exchange Rate Today 21 December 2021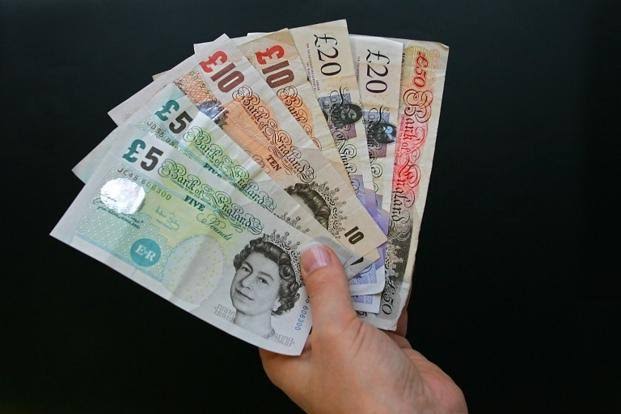 This is the news about Pounds to Naira rate at the official and black market exchange rate Today December 21, 2021.
Read Naija News update on the official pounds rates as well as Black Market rates, Bureau De Change (BDC) rates, and CBN rates.
How Much Is Pounds To Naira Exchange Rate Today Official Rate?
The official rate today, Tuesday December 21st, for £1 pound to naira = ₦543.3903/£1.
According to the data from the CBN, exchange rate between the naira and the British pounds opened at ₦543.3903/£1 on Tuesday 21st, after it closed at ₦546.0172 to a £1 on Monday, 20th December 2021.
Naija News reports that a pound is bought at the official at N542.7299 and sold for 544.0507.
How much is exchange rate of Pounds to Naira in Black Market today?
The exchange rate for a pound to naira at Lagos Parallel Market (Black Market) players buy a dollar for ₦715 and sell for ₦720 on Tuesday, December 21st 2021, according to sources at Bureau De Change (BDC).
Meanwhile, the Muhammadu Buhari-led Federal, states and local councils in Nigeria shared N675.946 billion from the federation account for November.
Naija News reports that this was made known by the Acting Director, Information, Ministry of Finance, Budget and National Planning, Olajide Oshundun, on Saturday in Abuja.
According to Oshundun, the federal government received N261.441 billion, while states and local councils got N210.046 billion and N155.456 billion, respectively.
Oil-producing states received an additional N49.003 billion as a 13 per cent derivation fund.
Total VAT revenue collected in November was N196.175 billion as against N166.284 billion in October, showing an increase of N29.891 billion.
From the VAT revenue, the federal government got N27.402 billion, while states and local councils received N91.339 billion, and N63.937 billion, respectively.
The Federal Inland Revenue Service, the Nigerian Customs Service and the Nigerian Upstream Petroleum Regulatory Commission got N7.847 billion as cost of revenue collection while the North East Development Commission project received N5.650 billion, the statements reads.
Oshundun stated that statutory revenue of N643.481 billion distributed in November was higher than the N407.864 billion received in October by N235.617 billion, from which the federal government got N231.863 billion.
He explained that states got N117.604 billion; local councils got N90.668 billion, derivation (13 per cent mineral revenue) got N48.540 billion, cost of collection N23.110 billion, while transfers and refunds were N131.258 billion.