Buhari Govt Will Curb Insecurity With Use Of Drones, Others – Garba Shehu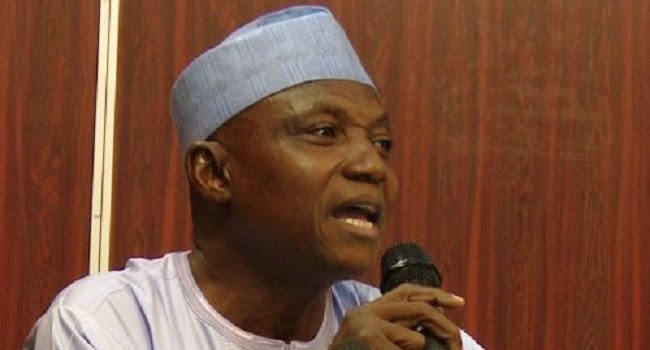 Presidential Spokesman, Garba Shehu, has said that the fight against insurgency and banditry will be won with the use of drones and other technological equipment.
Speaking on Monday during an appearance on the Nigerian Television Authority (NTA), Shehu said the equipment will be provided by the Turkish government.
According to Shehu, some of the military support and equipment will be given free of charge to the country while others will be paid for by the Nigerian government.
He stated that this is one of the things discussed at the third edition of the Turkey-Africa Partnership Summit in Istanbul over the weekend.
Shehu asserted that Nigeria will be working with Turkey on the provision of military support by 2022, adding that the Turkish military will not be coming to Nigeria.
He said: "Turkey has gained a lot of respect globally in the last 10 years. As a military power, as a producer of military equipment, and as an influencer globally, Turkey's role in Iraq and Syria was decisive in the defeat of ISIS. If Lybia induces a rate of stability today, it is the account of Turkey braving it and challenging the big powers there.
"In Azerbaijan, you saw what happened. We are not in any way thinking that Turkey's military would be in the country. We are a very proud country and actually, this has not happened before and it is not likely to happen. But it is the technology that everyone is using to fight crime.
"The president of Turkey said 'we will come along with you; we will support you'. So, going forward, we hope that as we are going into the new year in January, we will expect some establishment people from their defence so that we can now concretely sign onto what to do.
"We expect that they will give us military support and equipment that we may not have to pay for; some we will pay for. But we went to get Turkey to seek support, especially their technology in dealing with the situation of insecurity.
"The deployment of drones is the game-changer in other regions and Libya. It is the deployment of even phone technologies and ICT skills that most countries in the world are using to combat crimes. We are not doing much of that in this country, so we expect that we will make advances in that regard."