Supreme Court Reverses Conviction Of Senior Lawyer, Joseph Nwobike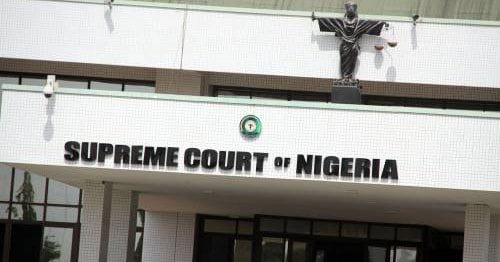 The Supreme Court has reversed the ruling which convicted a Senior Advocate of Nigeria (SAN), Joseph Nwobike, of perversion of justice.
Naija News reports that the senior lawyer was convicted in 2018 by Justice Raliatu Adebiyi of the Lagos State High Court over an attempt to pervert the course of justice, offer a bribe and give false information.
Nwobike was jailed for 30 days on 12 of 18 count charges levelled against him by Nigeria's anti-graft agency, the Economic and Financial Crimes Commission (EFCC).
The court ruled that the lawyer was jailed for being in constant communication with some court officials to influence the assignment of his cases to preferred judges.
Following his conviction, Nwobike was suspended and stripped of his SAN title by the Legal Practitioners Privileges Committees (LPPC).
Dissatisfied with his conviction, the senior lawyer filed an appeal before the Court of Appeal, but the court upheld the conviction.
In a unanimous judgement delivered on Monday, a five-member panel of the Supreme Court reversed Nwobile's conviction and set aside the judgments of the lower courts.
It noted that Section 97(c) of Administration of Criminal Justice Law (ACJL) of Lagos State, under which the Senior lawyer was charged, did not clearly define what constitutes a perversion of justice.
The apex court panel led by Justice Olukayode Ariwoola said the EFCC lacked the power to prosecute anyone for the offence of perversion of justice.
It also held among other things that the Lagos High Court was wrong to have convicted Nwobike on the offence.
Download NAIJA NEWS app: