Latest Business/Finance News For Monday, 20 December, 2021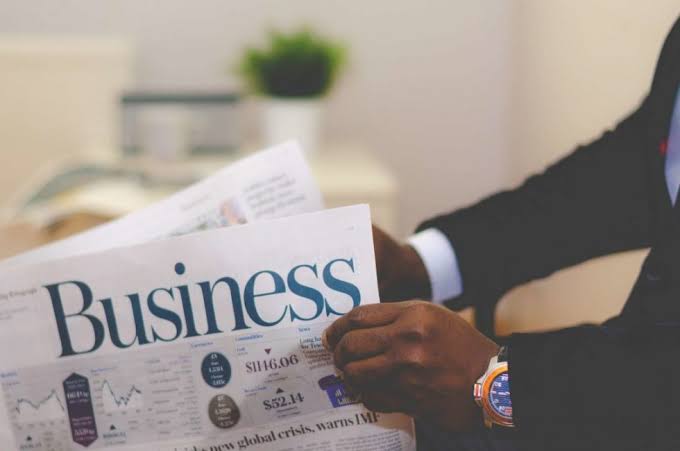 Good day, Nigeria, welcome to Naija News roundup of business/finance news headlines for today Monday, December 20th, 2021.
Underwriting firm, Enterprise Life Assurance Limited has reiterated its commitment in the area of service delivery to Nigerians and Nigerian insurance brokers to grow the market.
The insurer, which played host to the Nigerian Council of Registered Insurance Brokers (NCRIB) December Members Evening, said it had the mandate to make a significant difference in the insurance industry and service to customers.
The President of NCRIB, Rotimi Edu, commended the management of Enterprise Life for playing host to the association, saying: "Incidentally, the insurer is the first to host the event under the present administration, and I hope that Enterprise Life would extract significant value for the laudable investment in the relationship with our Council."
The Managing Director/Chief Executive Officer, Enterprise Life Assurance, Funmi Omo, stressed that the company's mandate was to meet changing customer needs with new offerings, enhance interactions and build trusted relationships as well as strategic alliances.
The Muhammadu Buhari-led Federal, states and local councils in Nigeria shared N675.946 billion from the federation account for November.
Naija News reports that this was made known by the Acting Director, Information, Ministry of Finance, Budget and National Planning, Olajide Oshundun, on Saturday in Abuja.
According to Oshundun, the federal government received N261.441 billion, while states and local councils got N210.046 billion and N155.456 billion, respectively.
Oil-producing states received an additional N49.003 billion as a 13 per cent derivation fund.
Total VAT revenue collected in November was N196.175 billion as against N166.284 billion in October, showing an increase of N29.891 billion.
From the VAT revenue, the federal government got N27.402 billion, while states and local councils received N91.339 billion, and N63.937 billion, respectively.
The Federal Inland Revenue Service, the Nigerian Customs Service and the Nigerian Upstream Petroleum Regulatory Commission got N7.847 billion as cost of revenue collection while the North East Development Commission project received N5.650 billion, the statements reads.
NIGERIA's crude oil exploration has suffered a setback as the rig count, a global index for measuring activities in the upstream sector, decreased by 38 per cent to 80 in the first 11 months of 2021, from 129, recorded in the corresponding period of 2020, according to the reports of the Organisation of Petroleum Exporting Countries, OPEC.
During the period under review, activities appeared on the low ebb in April with just five rigs in operation, but it quickly rose to 11 in August and September, before dropping consistently to seven in November 2021.
The organization did not provide reasons for the sliding trend, but Vanguard's investigation showed that it might have been connected to limited investment, still haunting the industry.
Since the beginning of 2021, Africa-based tech startups have raised more than $2.9 billion with Nigerian startups which are creating new products, services, and platforms raising $1.7 billion of this total or about 60% of it, a new report has found.
According to business consultant and venture capitalist Maxime Bayen's business database Africa report, otherwise known as the Big Deal, Africa boasts a total of seven tech "unicorns," or companies valued at over $1 billion.
The US Ambassador to Nigeria, Mary Berth Leonard, in her remarks at the 2021 Nigeria Tech Summit organised by US Embassy in Nigeria, Abuja said the US Mission will continue to do its part to support Nigeria's burgeoning tech scene and encourage the creation of the enabling environment necessary to foster a sector that will, in turn, launch still more global businesses and contribute to a more prosperous future for all its citizens.
Leonard said it is very exciting to note that three of these of seven African tech companies – OPay, Flutterwave, and Interswitch – are born and bred of Nigerian talent as she firmly believes that Nigeria, with the proper support, has enormous potential to do even more.
Download NAIJA NEWS app: