I'm Not Out To Destroy Your Government, Kukah Tells Buhari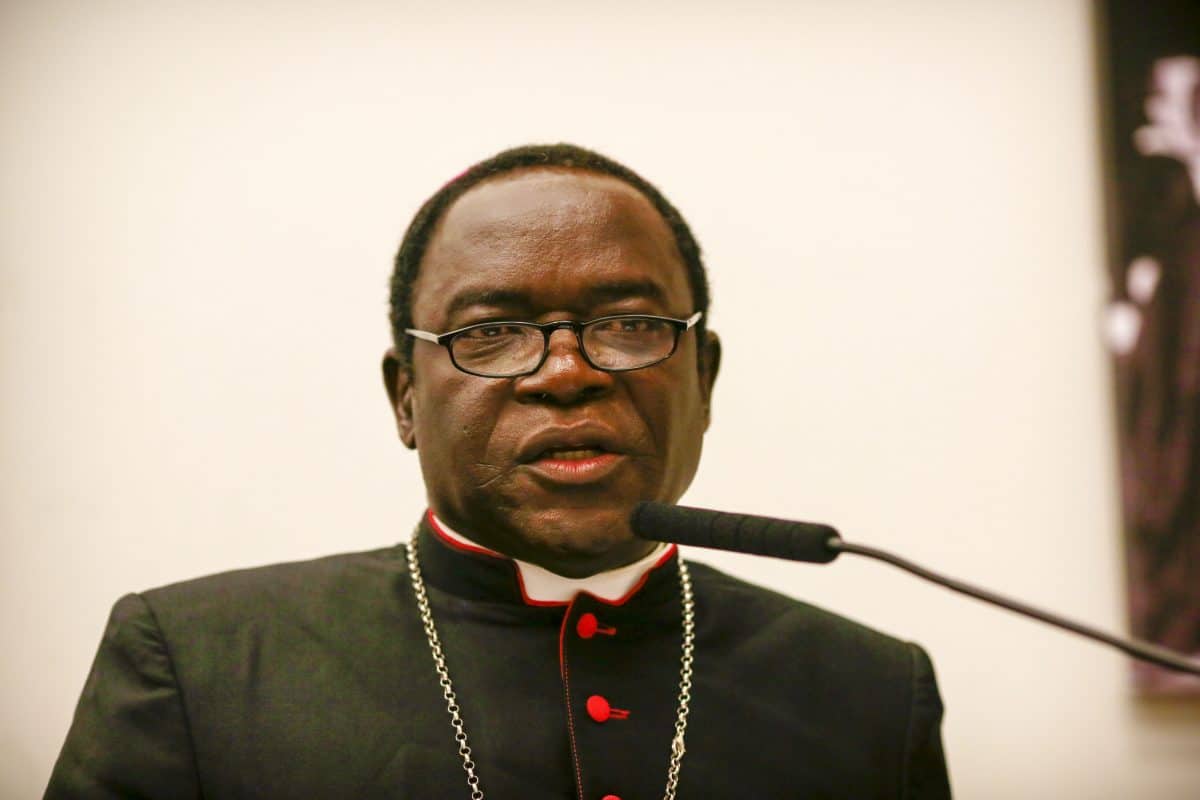 The Catholic Bishop of Sokoto Diocese, Matthew Kukah, has assured President Muhammadu Buhari that he is not planning to bring out down his government.
The vocal cleric stated that his constant criticism of the government did not start now and that he would continue to do the same even after the Buhari government.
Kukah stated this on Sunday in his homily to mark his 45th anniversary as a catholic priest and 10 years as bishop of Sokoto diocese.
The Bishop stated that the Muhammadu Buhari government needs to step up its effort in protecting lives and properties in the country.
Kukah asserted that keeping silent in the face of injustice is corruption, asking the government to immediately address the security challenges facing the country.
He said: "Keeping silence in the face of injustice is corruption. The things I keep saying is not for any government, I was saying it before this government came and I will continue to say the same even after this government.
"We must passionately and deliberately fix this country. It is not by accident that we are here today; we must fix this country together. Human greed gives birth to all the problems in the world. Human beings cause all the evil in the world.
"If we look at how the world is broken today, we must all ask ourselves, what is our individual contributions to the broken world? You must have contributed by not necessarily joining the fight but your refusal to live a life that is sufficiently regulated by the spirit as the spirit illuminates the darkness.
"Religion is not going to fix Nigeria; politics will not fix our country like those in power in Nigeria are not any different from the colonial masters. They have the same mentality as they continue to steal the resources which is our collective patrimony and hide the same abroad.
"Nigerians should be faithful to the word of God and have confidence in the country. The situation we are in today is not about whether Christian is the President or not. We must ask ourselves why the decay in the system? And the simple answer is because we are not doing what God asked us to do as Christians."
Download NAIJA NEWS app: