VP Osinbajo, Senate President Lawan, Other Top Govt Officials Storm Daura For Turbaning Of Yusuf Buhari (Photos)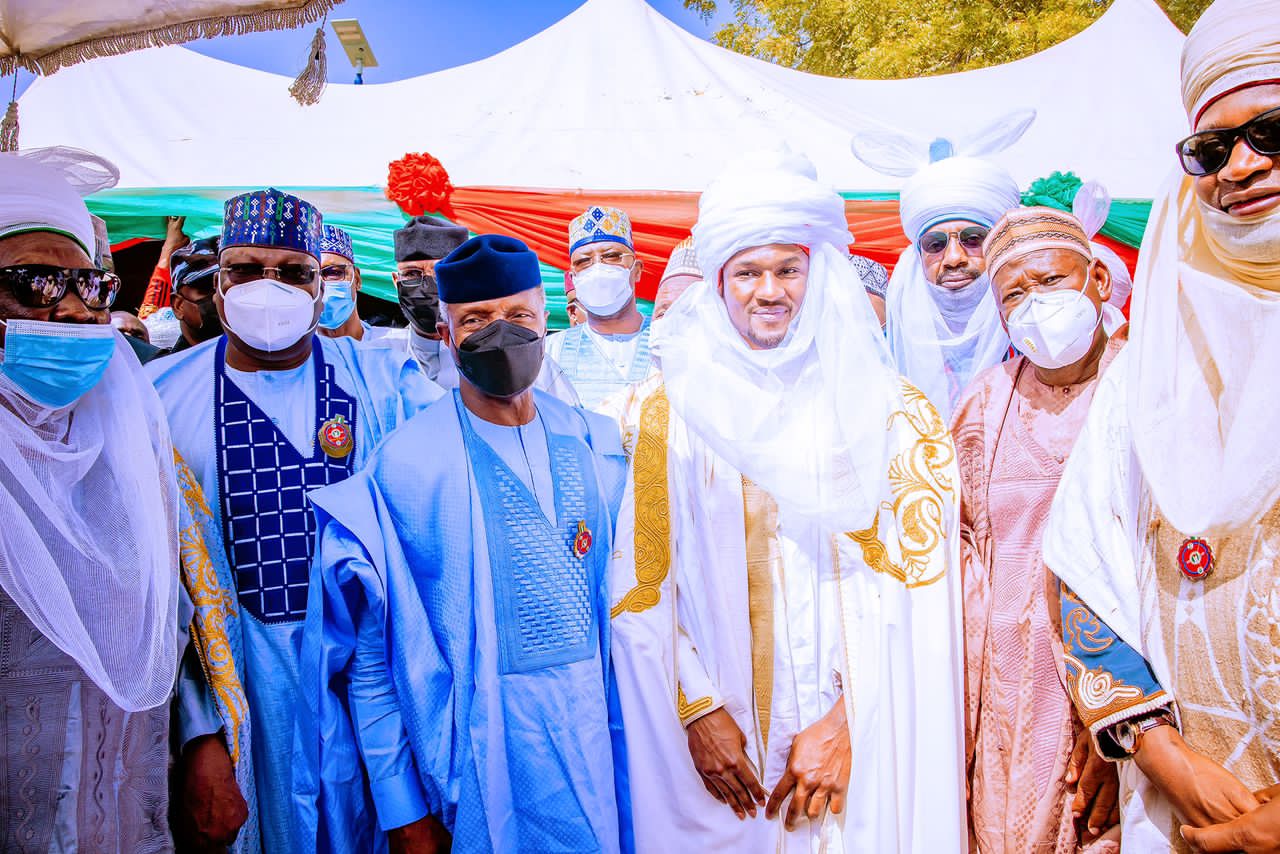 Vice President Yemi Osinbajo, Senate President Ahmad Lawan, and other top government functionaries were among the dignitaries that stormed Daura, Katsina State on Saturday for the turbaning ceremony of President Muhammadu Buhari's son, Yusuf.
Some other lawmakers as well as the Katsina State Governor, Aminu Bello Masari, Kano State Governor, Abdullahi Ganduje were also in attendance at the event.
As earlier reported by Naija News, Yusuf, son of President Muhammadu Buhari, is now the new District Head of Kwasarawa, Duara in Katsina State.
Yusuf Buhari was turbaned as Taliban Daura by the Emir of Daura, Alhaji Umar Farouk, today (Saturday) in Daura.
President Buhari and his wife, Aisha are both unable to attend the ceremony as they are currently away in Turkey for a summit.
Below are some pictures from the ceremony.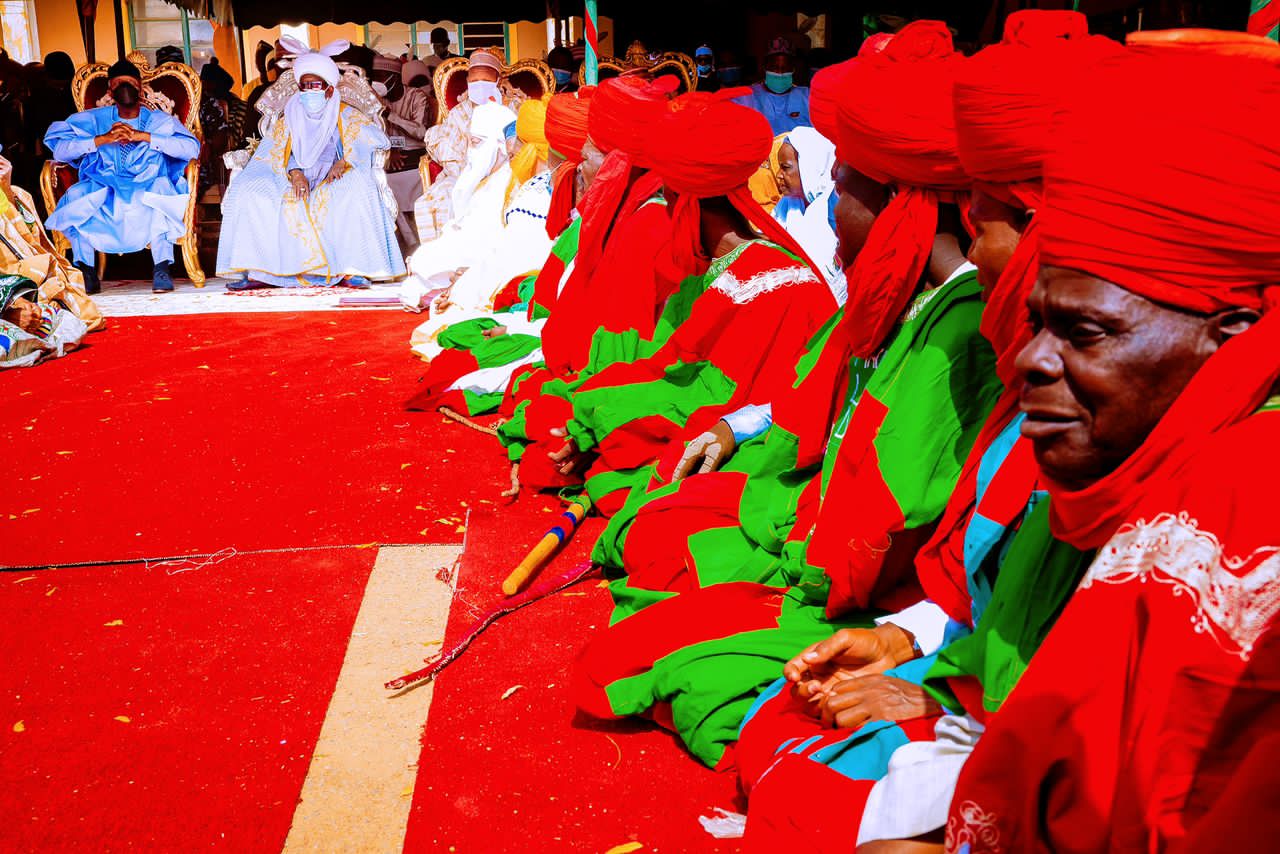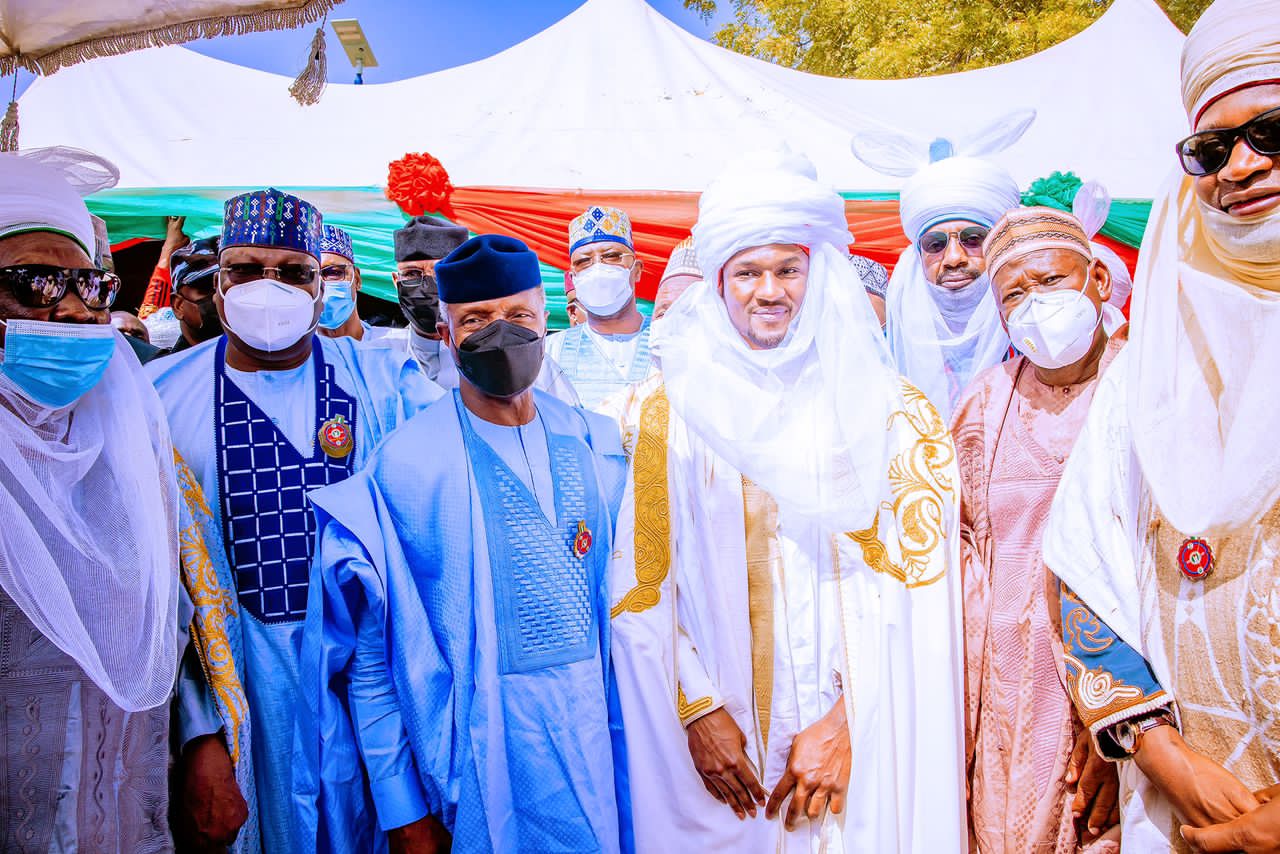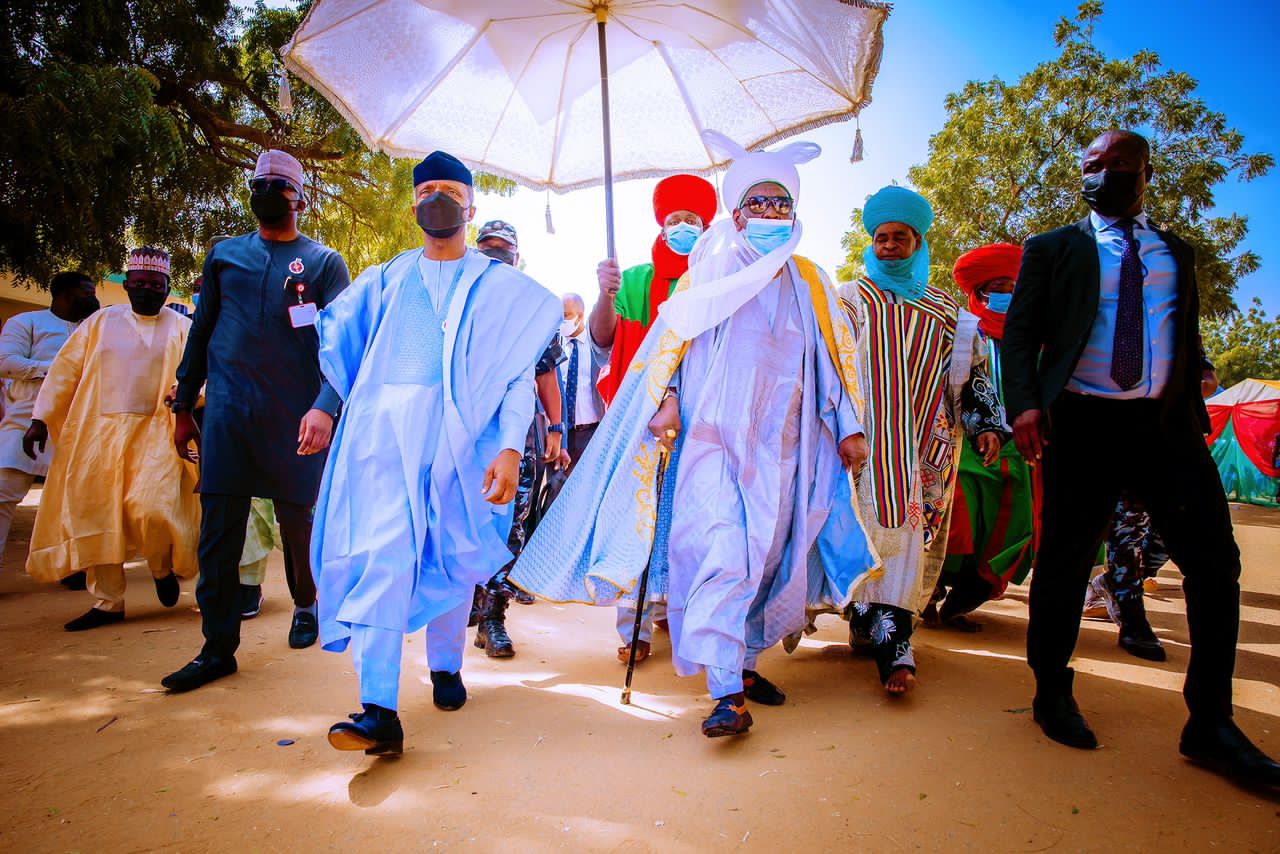 It will be recalled that the Emir of Daura, Alhaji Umar Farouk stated that the reason for offering Yusuf the title was to prevent him from strolling around Abuja and Yola, his mother's hometown.
He said: "We are giving him this title to reciprocate all the good things his father, President Muhammadu Buhari, has done to Daura.
"Even if you don't like Buhari, you know that Daura of today is different from what it were six years ago. So, to reciprocate this gesture, we gave him the title of Talban Daura, which he gave to his only son, Yusuf. This will prevent him from strolling around Yola (his mother's hometown) and Abuja.