Malami Writes Buhari, Opposes Direct Primaries Inclusion In Electoral Bill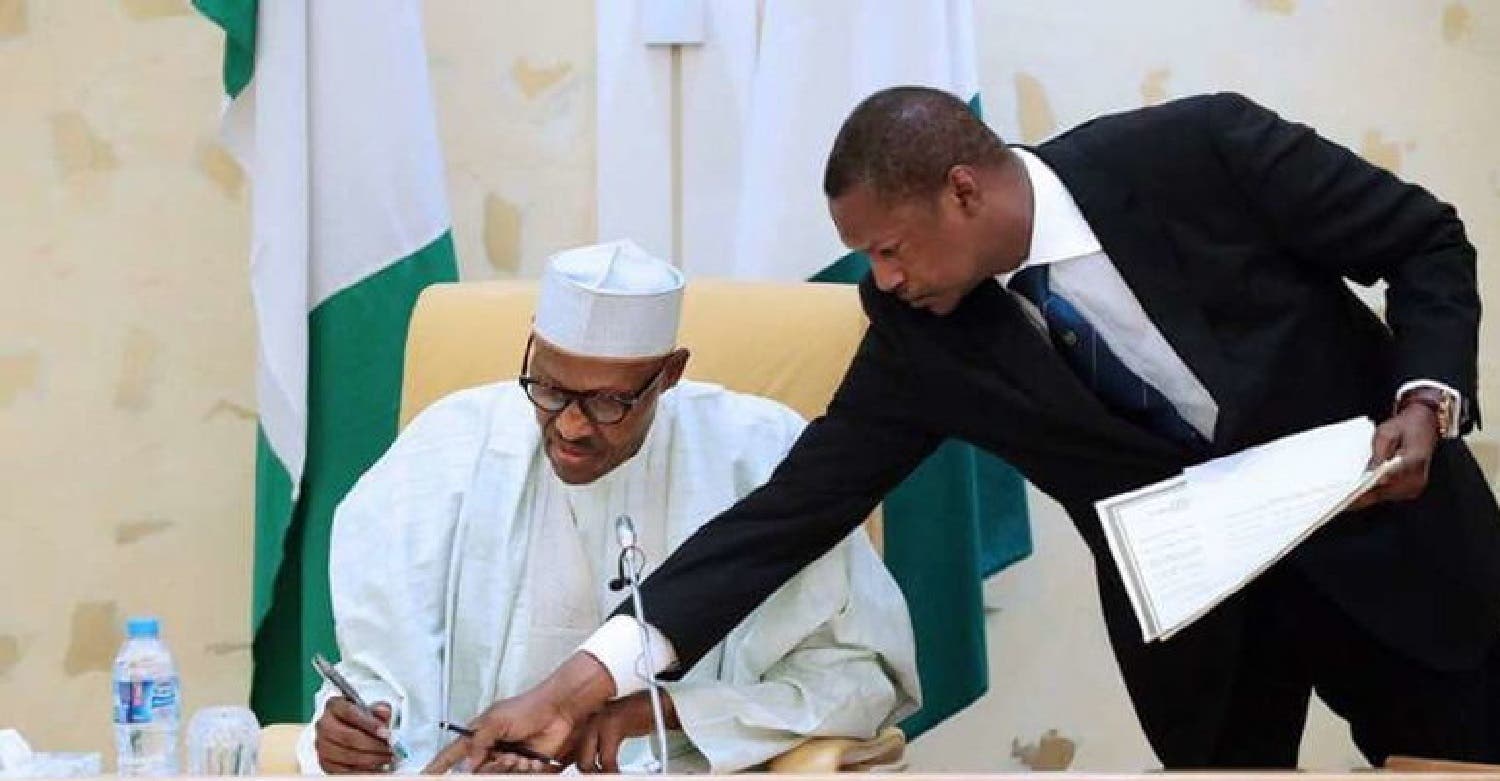 The Attorney-General of the Federation and Minister of Justice, Abubakar Malami (SAN), has written a letter to President Muhammadu Buhari regarding the Electoral Amendment Bill.
Naija News reports that the President had asked some critical stakeholders such as Malami and INEC Chairman, Prof. Mahmoud Yakubu, to give their expert opinions on the amendment of the bill.
Two major amendments in the bill are the mandatory use of direct primaries by political parties and the provision to allow INEC to transmit election results electronically.
In a letter sent to the President two weeks ago, the Justice minister opposed the inclusion of compulsory direct primaries in the electoral bill.
A source who spoke with The PUNCH said Malami told Buhari that the compulsory use of direct primaries by political parties to choose candidates for election would cause confusion.
The source said the minister failed to quote any section of the constitution to back up his opposition to the direct primaries.
He claimed that Malami was worried that the adoption of the direct primaries would force all political parties to change their constitutions.
According to the source, Malami said the compulsory use of the direct primaries would mean that only new political parties will be bound by the bill if passed into law.
He revealed that Malami has revealed the advantages and disadvantages of the bill to the President, adding that it is up to Buhari to make up his mind.
Meanwhile, the minister's spokesman, Dr Umar Gwandu, has refused to reveal the content of Malami's letter to the President.
In an interview with the newspaper, Gwandu said he can't confirm whether Malami has given his opinion on the Electoral Bill.
He said: "The Honourable Attorney-General of the Federation and Minister of Justice is attending the 2021 United Nations Conference of State Parties on Anti-Corruption currently holding in Egypt.
"I am not in a position to confirm whether any opinion has been proffered by the Honourable Attorney General of the Federation and Minister of Justice over the Electoral Act amendment bill. I cannot ascertain the veracity of your claims at this moment."
Download NAIJA NEWS app: