Latest Business/Finance News For Friday, 17 December, 2021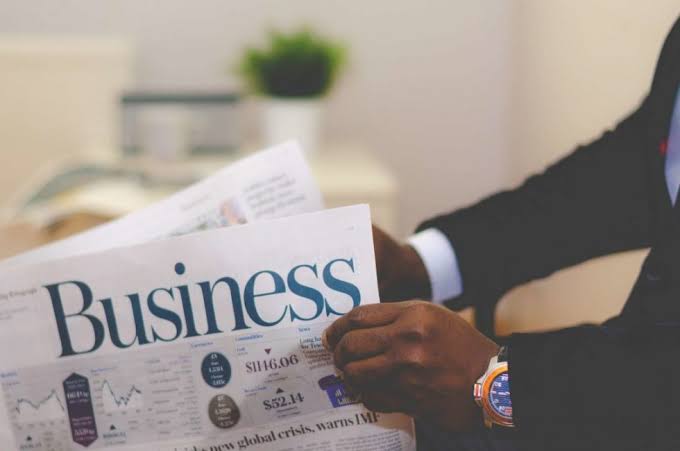 Good day, Nigeria, welcome to Naija News roundup of business/finance news headlines for today Friday, December 17th, 2021.
Billionaire businessman Femi Otedola has said that he has no plan to become the chairman of First Bank Nigeria Holdings Plc.
Naija News reports that FBN Holdings is the parent company of First Bank of Nigeria (FBN).
Recall that Otedola had acquired an additional 2.5 percent in the company, making him the single largest shareholder in the financial organisation.
It was gathered that Otedola's stake has now risen over that of Tunde Hassan-Odukale, another shareholder.
Speaking with reporters on Wednesday in Lagos, Otedola said being the single largest shareholder in the company doesn't mean he must necessarily hold a position in the bank.
The Board of Directors of the African Development Bank (AfDB) has approved a loan of $170 million to finance a digital and creative enterprises programme in Nigeria.
The investment in Digital and Creative Enterprises Program (i-DICE) is a Federal Government of Nigeria initiative promoting investment in digital and creative industries. It is part of Nigeria's efforts to build back better, greener, and more inclusively, to create more sustainable jobs for the teeming youthful population.
The programme targets more than 68 million Nigerians aged 15 to 35 years who are recognized as leaders of innovative, early-stage, technology-enabled start-ups or as leaders of creative sector micro, small and medium sized enterprises. The program is co-financed by the Agence Française de Développement (AFD) and the Islamic Development Bank (IsDB).
As part of efforts to support the food industry and agribusiness value chain in Nigeria, the Foreign Agricultural Service of the U.S. Mission in Nigeria is highlighting two opportunities for Nigerian agribusiness to attend Gulfood Show 2022 from February 13-17 and Agribusi Inuwaness Trade Mission in Dubai from February 16-21, hosted by the U.S. Department of Agriculture.
The two agribusiness trade events will provide considerable opportunities to meet U.S. companies.
The goal of the Gulfood 2022 Show and the trade mission is to increase two-way trade between the United States and other countries of the world. It also provides exhibiting companies and visitors unparalleled opportunities to discover new markets, creative new products, ideas and innovations.
Nigerian business mogul, Obinwanne Okeke, popularly known as Invictus Obi, will be released from an American prison in September 2028.
Premium Times reports that the United States Federal Bureau of Prisons disclosed this via a statement on its website.
Okeke, who was convicted and sentenced to 10 years in prison earlier in the year for his involvement in a computer-based encroachment fraud scheme that caused approximately $11 million in known losses to his victims, is being held at the Federal Correctional Institution (FCI), Oakdale.