Electoral Bill: Presidency Reacts To Malami's Letter To Buhari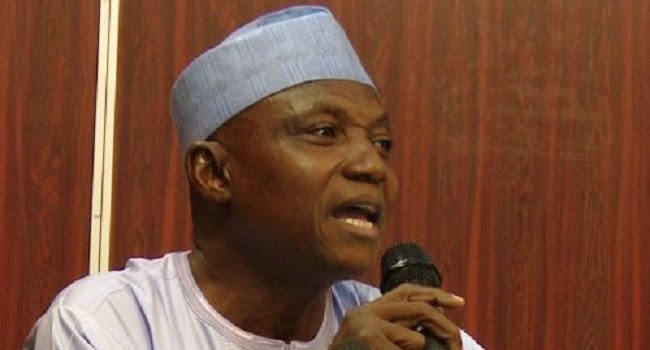 The Presidency has reacted to the letter written by the Attorney-General of the Federation and Minister of Justice, Abubakar Malami (SAN) to President Muhammadu Buhari.
Naija News reports that Malami had sent the letter to the President two weeks ago, opposing the inclusion of compulsory direct primaries in the Electoral Amendment Bill.
A source who spoke with The PUNCH said Malami told Buhari that the compulsory use of direct primaries by political parties to choose candidates for election would cause confusion.
He claimed that Malami was worried that the adoption of the direct primaries would force all political parties to change their constitutions.
According to the source, Malami said the compulsory use of the direct primaries would mean that only new political parties will be bound by the bill if passed into law.
He revealed that Malami has revealed the advantages and disadvantages of the bill to the President, adding that it is up to Buhari to make up his mind.
In an interview with The PUNCH, presidential spokesman, Garba Shehu, confirmed that the President had received a communication from Malami on the bill.
Shehu, however, said he has not seen the letter and has no privy to the content of the letter.
"Yes. I can confirm that the President has received a communication from the honourable minister on the matter but honestly, I am not privy to the content of the communication. I have not been briefed," he said.
Download NAIJA NEWS app: