Defection: You're Suffering From Delusion Grandeur – Akume Replies Ayu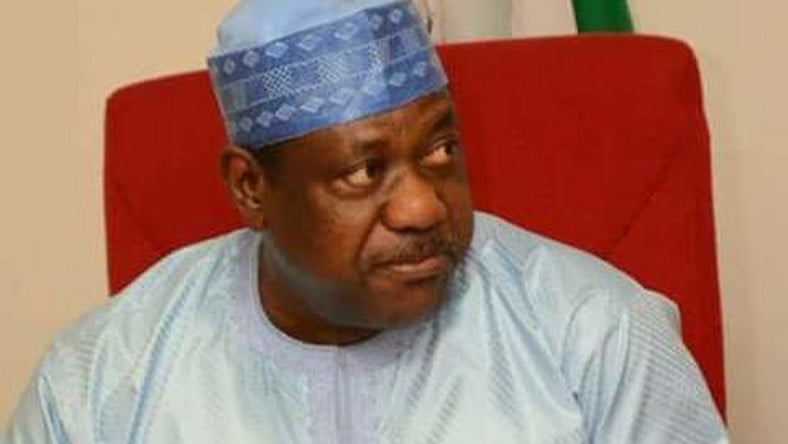 The Minister of Special Duties and Inter-Governmental Affairs, Senator George Akume, has replied to the National Chairman of the Peoples Democratic Party, Senator Iyorchia Ayu, over his recent comments.
In his address at a political event on Monday in Benue State, Ayu had claimed that Akume will soon return to the nation's opposition party.
He had said: "Your lost son, Senator George Akume is coming back to the PDP. I am saying this based on what I know. I earlier prophesied that Akume would hold the broom and he did.
"Now I am prophesying that he will come back to the PDP. When he comes back, do not reject him but make sure you rehabilitate him because where he is now, he may not be thinking straight. He is like a lost son, a prodigal son. Only rehabilitate him and make sure he thinks proper."
Naija News reports that Ayu is a former Senate President while Akume is a former Governor of Benue state.
Reacting, Akume said Ayu was suffering a 'delusion grandeur' for claiming that he will be returning to the PDP ahead of the 2023 general elections.
Speaking at the All Progressives Congress Press Corps' Second Annual Summit on Thursday, Akume slammed Ayu for asking the ruling party to prepare its handover notes in 2023.
The former Benue governor said Ayu has no capacity to deliver his polling unit during an election.
Speaking on his aspiration to become the next APC chairman, Akume said he was not desperate to be elected as the new party leader and he is ready to work with whoever wins the election.
Download NAIJA NEWS app: