Lawmakers Fault DSS Over Abduction, Assasination Warning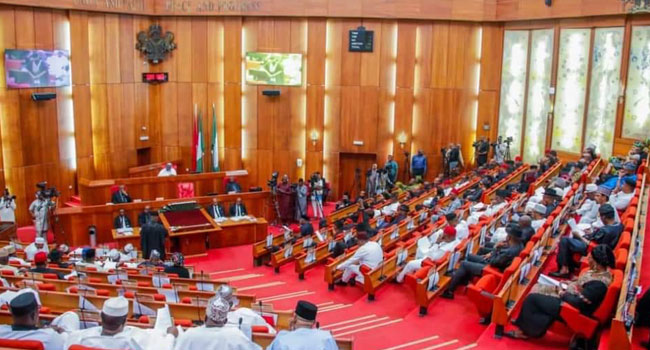 Some members of the National Assembly have berated the Department of State Services (DSS) for publicly saying that they risked being kidnapped or killed during the yuletide and holiday season.
Naija News reports that the DSS had in a statement on Tuesday by its spokesman, Dr Peter Afunanya, said criminals might go after National Assembly members and other workers who will be travelling and visiting their country homes for the Christmas and New Year.
To this end, the secret police warned everyone to be more security conscious and avoid locations and activities that might expose them to danger.
He had said: "Aside from students, recessing members of National Assembly/State Houses of Assembly and other public/private sector workers on vacation may be predisposed to threats of various degrees.
"This also applies to Nigerians who may travel from within and outside the country to join their loved ones for the celebrations.
"These individuals are susceptible to kidnapping, hijack, assassinations, armed robbery and political manipulations.
"They are advised to be security conscious in order not to fall victims of these attacks and destructive political manoeuvres."
In an interview with The PUNCH, the lawmakers criticised the DSS for going public with its warning without formally informing the National Assembly on potential security threats.
The lawmakers said they didn't get a formal security notice from the secret police regarding the threats, expressing fear and anxiety.
Speaking with the newspaper, a federal lawmaker from a state in the North-East said the DSS' warning should have come by way of an advisory.
Similarly, another House of Representatives member from the South-west berated the secret police for publicly warning them about the security threats.
He said, "There is no letter conveying this. They always play to the gallery."
Download NAIJA NEWS app: