'No be Juju Be This' – Reactions As Man Decides To Marry Woman Who Stabbed Him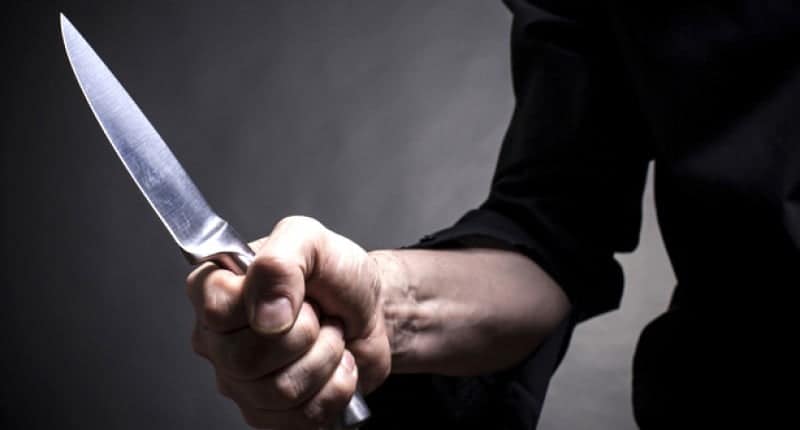 Nigerians are currently reacting to the story of a young man who has revealed that he still wishes to marry his fiancee after she stabbed him with a knife.
The man identified as Habib Suleiman a resident of Unguwan Rogo in Jos North Local Government Area of Plateau State was attacked by his fiancee Fatima Danjuma and stabbed during an argument.
According to Suleiman, Fatima got angry at him because she saw him in the company of another girl in her area.
He said: "When she saw me and the girl while she was passing with her friend, I noticed she was angry and when I called her name she refused to answer because she was very jealous.
"I didn't know that after seeing me with the girl, she stopped at a neighbour's house and collected a knife. All of a sudden, she stabbed me. From there, I was taken to hospital.
"But despite the incident, I still love Fatima. I still want to marry her. What happened was just a destiny because it can happen to anyone. We love each other so much. I think she was angry and that was why she stabbed me.
"She has regretted and pleaded with me to forgive her and I have forgiven her. If there is anything that one can do, it is to help me plead with my parents to allow me to marry her, I will be very grateful.
"And to show her that I am still interested in her, even after I was discharged from the hospital, I visited her at the police station to show my sympathy,"
Below are Nigerians reaction to the man's decision to marry her:
Adebola Thompson: "Whatever hungry someone to eat that's what kills the person. The family should let him sign his death warrant in public, if not he will sign it without their Knowledge."
Anonymous: "No be juju be that? Na Ijebuode juju be this oh! The native doctor is good!"
ADIVINCCI DA HOTTIE: "Can y'all just imagine?? What sort of love is this one talking about?? Smh!"
Gold Machete:"Over jealously"
The Most Complex B : "Things dey happen"
The Lone Ranger: "God showed you a sign. You refused to listen. Next time, you will be out in a bodybag."