Nigerians Need To Acquire Financial Knowledge – Moyosore Kukoyi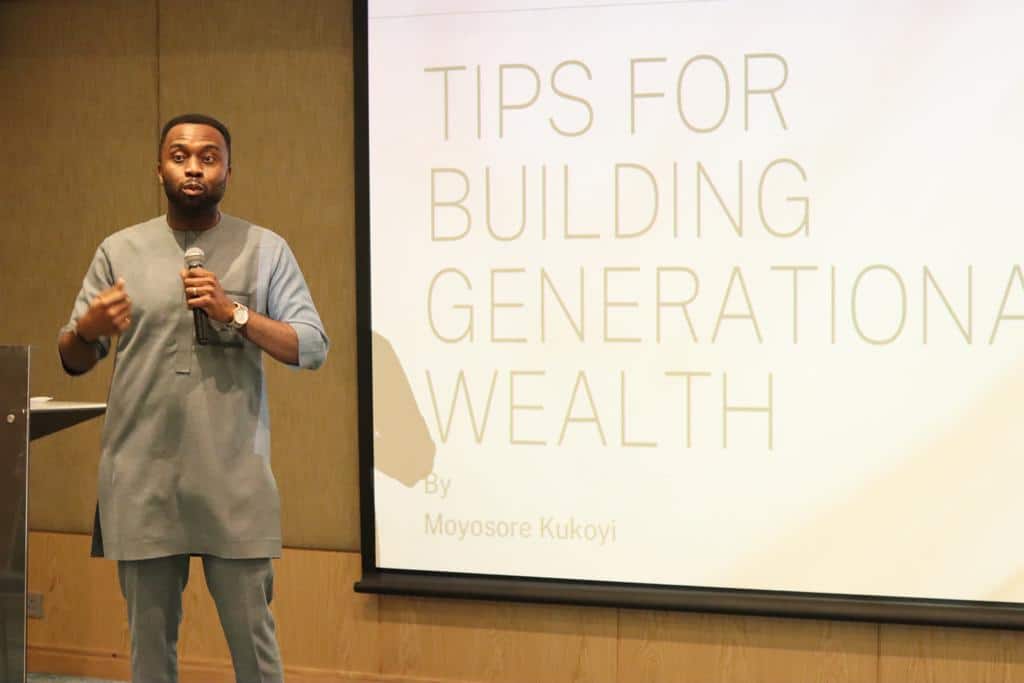 The CEO of Forward Edge Consulting Ltd, Moyosore Kukoyi has stressed the need for Nigerians to acquire Financial Knowledge in order to make smart investment decisions.
Mr Kukoyi who is a Public Speaker, Investor, Investment Coach, Real Estate Professional and a Digital Marketing Strategist is currently running a campaign to educate people on the importance of financial knowledge.
He was recently at Kigali Rwanda and Istanbul Turkey as a Guest Speaker in a Women Leadership and National Development Conference organized by the Federal Ministry of Women Affairs to deliver lectures on "Tips to Build Generational Wealth".
According to him "Every human desire to have financial freedom, but what separates those who eventually gain it from those who do not is how they go about it"
"It is easier to seek financial freedom by making bad investment decisions when you invest in High Yield Investment Programs like Ponzi Schemes and the likes, but the end result is always disastrous"
Mr Kukoyi further stressed the need for Nigerians to invest their resources, be it some money or time, in gaining financial knowledge, as that is what can save Nigerians from falling prey to all sorts of fraudulent investment programs that have been ravaging Nigeria over recent years.
He also shared various smart investment ideas and how to fast track success in those industries whether or not you have enough time to dedicate to being experts in Investment.
The events were attended by eminent Nigerians including First Ladies of several States, Commissioners, Permanent Secretaries, Leading Paramilitary Women, Female heads of different government agencies and several other women leaders in the Political and Economic Circle of Nigeria.
For tips on Investment and Finance, kindly subscribe to Forward Edge's Weekly Investment Coaching Newsletter. Click Here To Subscribe
Download NAIJA NEWS app: