Air Peace Airline: Delayed Flights, Poor Customer Service, Alleged Assaults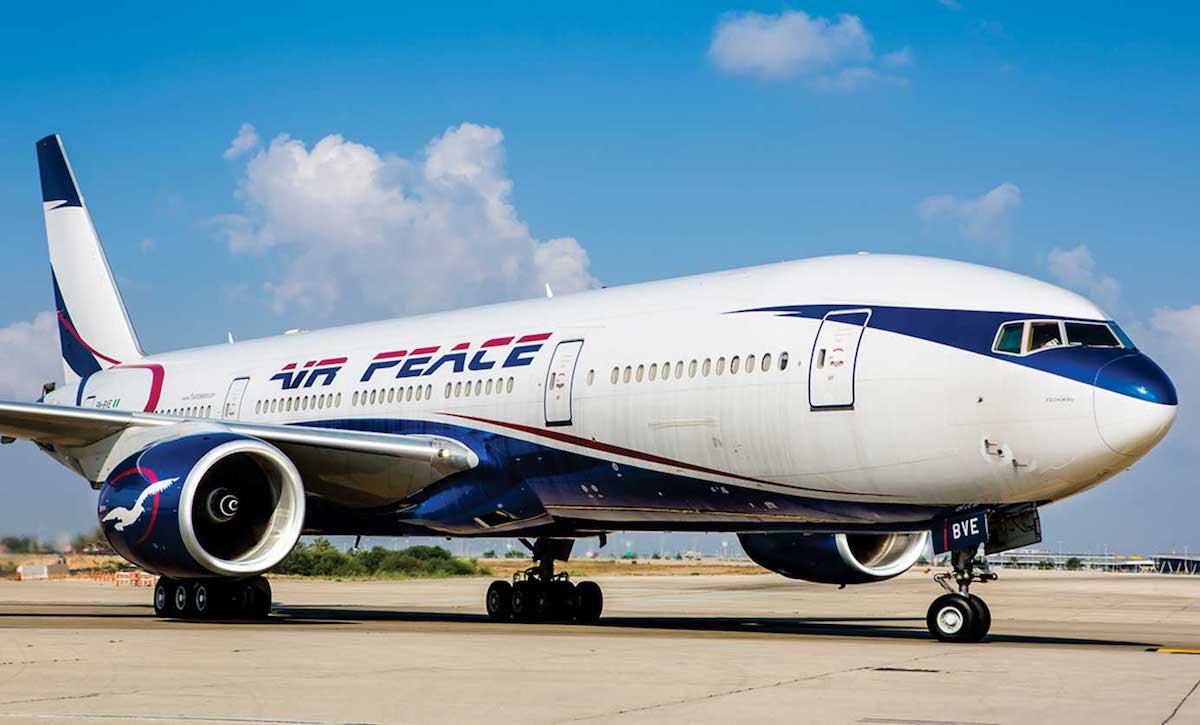 Controversy doesn't seem to be far away from Air Peace, one of Nigeria's indigenous carrier owned by Chief Allen Onyeama.
Air Peace, founded in 2013 with its head office in Ikeja, Lagos State, has been involved in various controversies and scandals since it came on board.
While the airline is becoming infamous for notoriously delaying flight, there have also been reports of harassment from its officials
Keeping up appointments, whether business or pleasure, has become quite difficult for Air Peace customers due to the constant delayed or cancelled flights.
Passengers are left with no choice but to reschedule or lose such appointments, with Air Peace's management only apologising and refusing to find a lasting solution.
Allen Onyeama, who led airline operators when they appeared before the Senate Committee on Aviation chaired by Senator Smart Adeyemi, had justified the delay and cancellations of domestic flights in the country.
He claimed that flights are delayed or cancelled due to the non-availability of aviation fuel and its rising cost, inadequate parking spaces at airports, non-availability of forex for spare parts and maintenance, sudden change of weather, delay due to VIP movement and others (add the quote here).
The Minister of Aviation, Hadi Sirika, had however asked both local and international airlines to compensate passengers for such delays.
In a statement in July, the minister stated that the compensation should include the provision of hotel accommodation and refreshments.
The statement read, "Minister of Aviation, Hadi Sirika reiterates Federal Government orders on airline flight delays.
"Local & international airlines must provide refreshment and communicate to passengers via call/SMS for flight delays within one hour; reimburse full ticket fares to customers for flight delays more than two hours; and provide hotel accommodation, refreshment, meal, to-and-fro hotel transportation, and communicate to passengers via calls, SMS and email for delays between 10pm and 4am."
Is Air Peace adhering to these directives?
Your guess is as good as mine.
Passengers have bitterly complained that they are only informed of flight delays when they arrive the airports for boarding.
"Can you believe they postponed my flight without prior information. We were only told when we arrived the airport for the flight to Abuja.
"We were also only given a small plastic of table water. Very poor service. I won't use them anymore," a passenger told Naija News.
Social media has been awashed with complains about Air Peace's services.
Naija News reports that the Air Peace has also been accused of assaulting customers on several occasions.
Customers of the airline who spoke to this news platform stated that Air Peace uses security agents to 'assault and arrest' passengers who complain about their services.
A video had also emerged in September showing a scuffle between passengers and some staff of the airline over a delayed flight.
Air Peace, however, denied arresting a passenger who was supposed to be on a 19:20 Lagos-Abuja flight on Tuesday, September 28.
In a rebuttal, it said the passengers were suppose to be on a 19:20 Lagos-Abuja flight but were could not do so due to operational concerns.
According to Air Peace, 46 of the passengers were put on a flight that departed at 19:16, leaving behind 46 passengers.
The airline further said the delay was professionally communicated to the passengers and they apologised for the inconvenience.
Air Peace stated that one of the passengers became violent and began attacking a member of staff and the security department of the Federal Airport Authority of Nigeria (FAAN) had to be notified and the passenger was taken away.
While these explanations have helped the airline douse tensions, they appear to be quick fixes.
These issues may look little, but like an African proverb says, a tree is only strengthened while it is still young.
Download NAIJA NEWS app: