UAE Lifts Ban On Nigerian Travellers To Dubai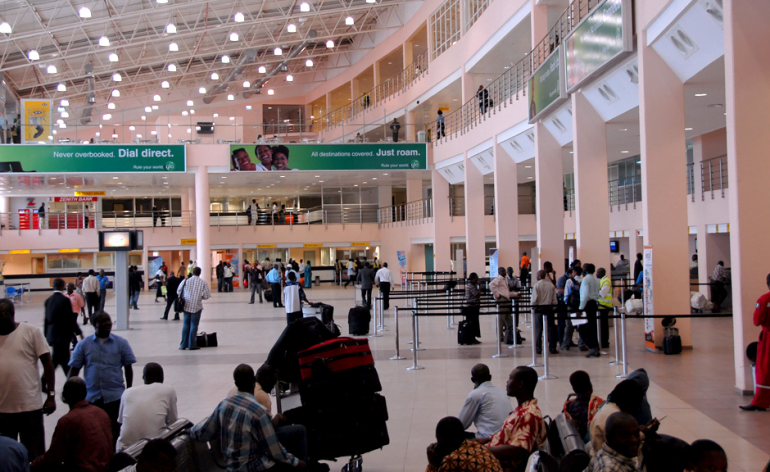 The United Arab Emirates (UAE) has lifted the ban on foreign airlines from conveying Nigerian passengers into the country.
Recall that the UAE authorities had banned Egypt Air, Air France, KLM, Ethiopian Airlines, Rwanda Air, Etihad and Lufthansa from conveying Nigerian travellers to Dubai.
It was learned that the move was a retaliatory measure against Nigeria for withdrawing the frequencies given to Emirates airline.
Many Nigerian passengers who had boarded Ethiopian Airlines heading for Dubai were told to come down from the plane on the order of the UAE authorities.
In a new directive, the UAE government reversed its earlier decision and asked foreign airlines to start accepting passengers from Nigeria.
A source within Ethiopian Airline told Daily Sun that: "The excuse from Dubai was that they had gotten 37 positive covid cases, so they had to take measures to restrict movement. But not long after the directive to bar passengers was issued, they reversed themselves and are now accepting passengers from Nigeria."
Meanwhile, the federal government has promised to quickly resolve the fresh diplomatic row with the United Arab Emirates (UAE).
Minister of Aviation, Hadi Sirika, who made this known at a briefing on Monday in Abuja, said there are ongoing talks to settle the ongoing impasse.
He said: "We have followed the normal diplomatic routes to continue to engage UAE. There are huge signs that we are getting to resolve this matter soon.
"We have a responsibility as a government to take certain decisions on behalf of people that are in accordance with the law and that will ensure that our citizens are treated fairly and equally and also enjoy mutual relationships."
"The decision to reduce the number of frequencies of Emirates Airlines to Lagos and Abuja was in line with established ICAO protocols and the spirit of the BASA signed with the UAE.
"The PSC also evaluated the developments on the relationship between Nigeria and the UAE and we are pleased to inform you that the position of the Federal Government is in line with established International Civil Aviation Organization ICAO Protocols and the spirit of the Bilateral Air Services Agreement, BASA, signed with the UAE," he added.
''Our sovereignty remains paramount, and mutual respects shall be our guiding principle in as much as it should be in the best interest of Nigeria. The PSC will at its next regular briefing on Monday, December 20, brief you fully on developments."
Download NAIJA NEWS app: