Adebanjo To Obasanjo: You Can't Claim Innocence About Bola Ige's Murder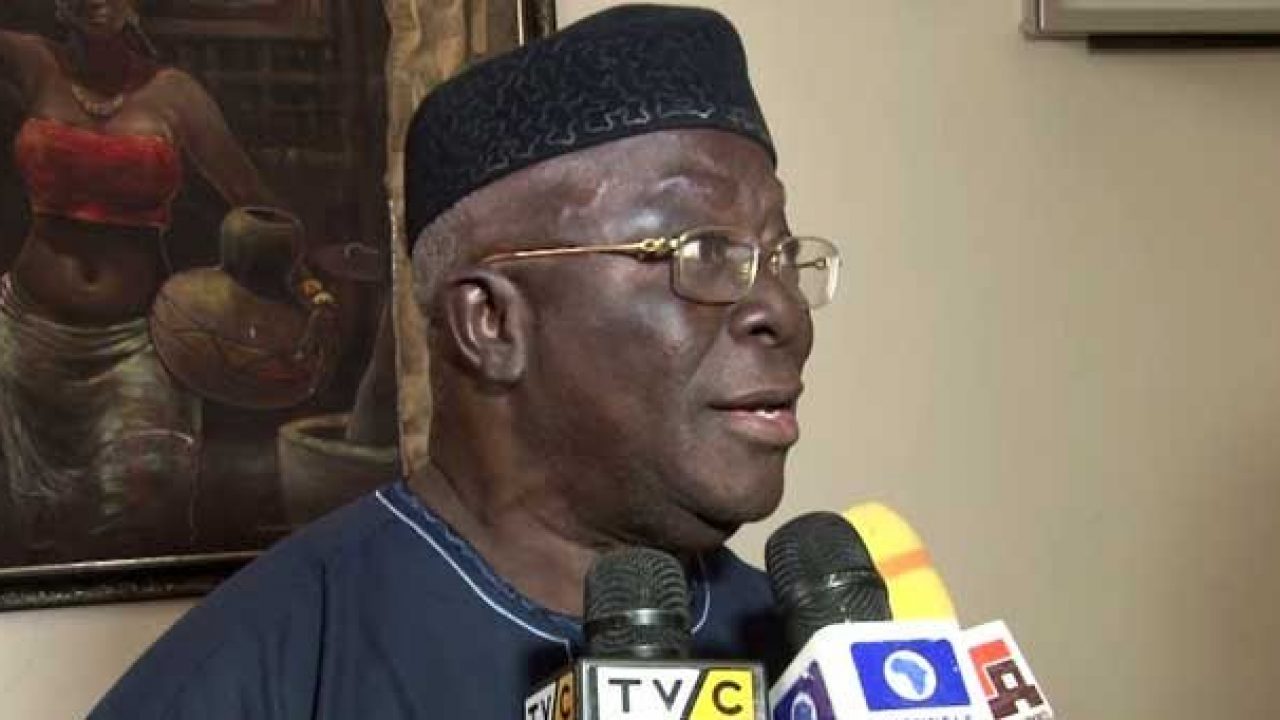 Acting leader of Afenifere, Ayo Adebanjo, has asked former President Olusegun Obasanjo to reveal what he knows about the murder of former Attorney-General of the Federation and Minister of Justice, Bola Ige.
Adebanjo made this known on Tuesday while reacting to claims made by former Osun governor, Bisi Akande, in his published autobiography titled, "My Participations".
Akande in his book had accused some influential persons in Obasanjo's government of assassinating Ige because of the late minister's popularity.
The former APC chairman claimed that Obasanjo was reluctant to go after Ige's killers, describing him as a faithless suitor and an unblinking political philanderer.
Reacting to the claims in an interview with Arise News, Adebanjo said Obasanjo needs to answer some important questions regarding Ige's assassination.
The Afenifere leader wondered how Ige who had security operatives attached to him, was killed with ease on December 23, 2001.
Adebanjo claimed that Ige's murder was part of the questionable deaths that happened during Obasanjo's government.
He said: "There's no doubt that Obasanjo's government cannot claim innocence about the death of Bola Ige. Nobody is disputing that, and as far as we are concerned, he has a lot of questions to answer.
"Because I don't understand how the chief legal officer of the state with security people guiding him every time, will have security leave him as at the time the assassins came, claiming they go and eat," the Afenifere leader said.
"To be candid, a lot of questionable deaths happened during the regime of Obasanjo. On that score [ in the book of Bisi Akande], I think there's a point for Obasanjo's government to answer."
Download NAIJA NEWS app: