Lawan Reveals Monthly Salary Of Senators, Rep Members In Nigeria, Clarifies ₦13m Payment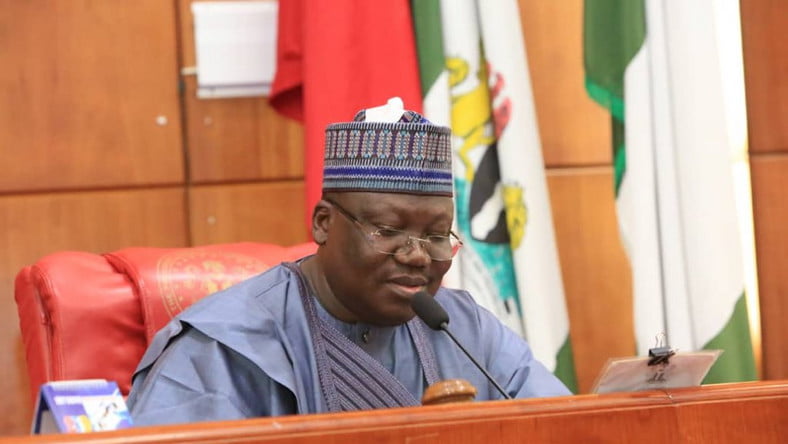 The President of the Senate, Ahmad Lawan on Monday revealed how much each Senator and House of Representative member in Nigeria take home as salary on a monthly basis.
The number-three man in the country made the disclosure during the presentation of a paper titled, 'The Legislature, Legislative Mandate and People – The Reality and the Public Perception' at the First Distinguished Parliamentarians Lecture Series organized by the National Institute for Legislative and Democratic Studies.
According to Lawan, each Senator earns N1.5 million while a member of the House of Representatives pockets ₦1.3 million as monthly salary.
Naija News reports that the National Assembly consists of 109 Senators and 360 House of Rep members.
Speaking further, the Senate President revealed that there's a difference between the lawmakers' monthly salary and their quarterly office running cost.
Ahmed disclosed that the ₦13m that was mentioned at a time in the past which generated a lot of heated debate in the country was the quarterly office running cost of a Senator while a Rep member gets ₦8m for the same purpose.
In his words, "The total salary of a member of the Senate is about ₦1.5m while that of the House of Representatives is about ₦1.3m.
"The quarterly office allowance for legislators is what is erroneously conflicted with a monthly income to create confusion and mislead the Nigerians.
"The average office running cost for a senator is about ₦13m while that of a member of the House of Representatives is ₦8m."
While justifying the payment, Ahmad said the quarterly figures gotten by Nigerian lawmakers are the lowest in any Presidential democracy in the world.
He explained that the expenses covered by the quarterly funds include: costs of local/international travel, consulting of professional services, medical services, office stationeries/computers, consumables, books, newspapers, magazines, maintenance of motor vehicles, and office equipment among others.