We Are Ready To Hand Over Peacefully In 2023 – Buhari Tells US Govt, Other World Leaders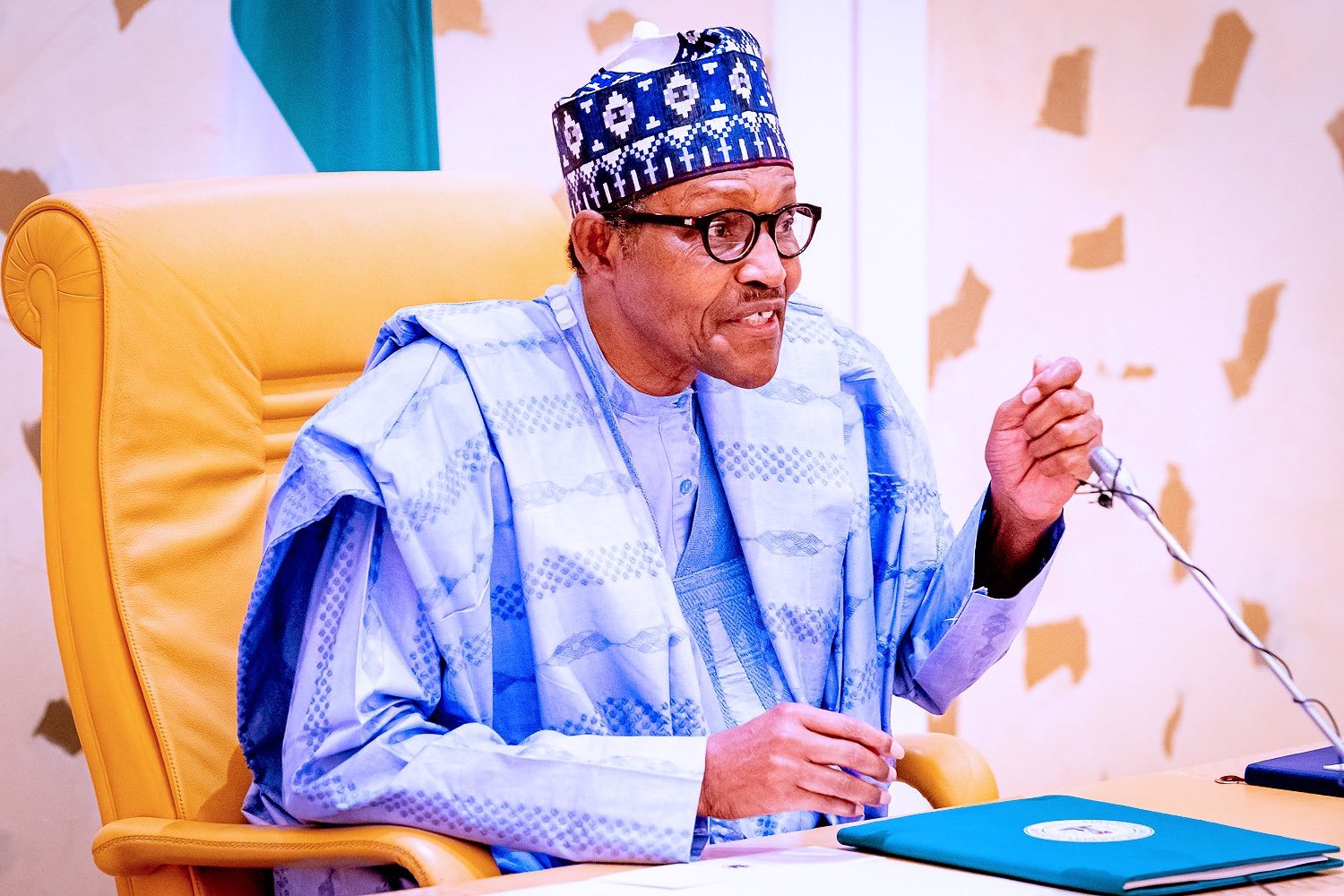 The President of Nigeria, Muhammadu Buhari has given assurances of his readiness to ensure a peaceful handover to the next democratically elected leader in 2023.
Buhari gave the assurance of doing everything possible to ensure a free, transparent, and peaceful election in 2023 on Friday during a virtual meeting hosted by the United States President, Joe Biden.
The 'Summit for Democracy' was attended by other world leaders and is targeted at strengthening democratic practices across the world, Naija News understands.
Speaking at the event, President Buhari was quoted by his spokesperson, Femi Adesina to have assured the international community of the commitment of his administration to safeguarding democratic principles in Nigeria and Africa as a whole.
Though the Nigerian leader lamented the cases of coups in some African nations which has threatened democracy, he urged the international community to rise up together against all forms of unconstitutional takeover of power.
He said: "As we count down to our next general election in 2023, we remain committed to putting in place and strengthening all necessary mechanisms to ensure that Nigeria will not only record another peaceful transfer of power to an elected democratic government, but will also ensure that the elections are conducted in a free, fair and transparent manner," Buhari said, according to a statement by Femi Adesina, presidential spokesman.
"Your excellencies, Nigeria will continue to actively support the democratization processes in our region, West Africa, and the African continent at large.
"But regrettably, our democratic gains of the past decades are under threats of unconstitutional takeover of power. This unwholesome trend, sometimes in reaction to unilateral amendments of constitutions by some leaders, must not be tolerated by the international community.
"Nigeria fully supports the efforts by ECOWAS to address this growing challenge and appreciates the support of both the African Union and the United Nations."
Buhari further highlighted the qualities that make the democratic system of governance the best and why there must be collaborative efforts to preserve it.
"As you are aware, democracy has remained the most popular and universally recognized way of governance thus far.
"It is one governance system that guarantees freedom of speech, rule of law, respect for human rights and inclusiveness in governance. It also promotes social justice, economic and social development, and national and global peace," he said.
"However, in spite of these laudable qualities, more is required from us as members of democratic societies, particularly in ensuring that democratic institutions and processes are strengthened, particularly during this period of a global pandemic which has threatened social cohesion in most democracies.
"We, therefore, must remain resolute and enhance cooperation, so that together, we build back better democratic institutions and sustainable democratic values.
"This event will help promote a positive agenda for democratic renewal by focusing on some of the major challenges faced by democracies today. It is hoped that through our collective action, we can safeguard democratic values and principles."
Download NAIJA NEWS app: