Naira Crashes Against Dollar On The NAFEX And Parallel Market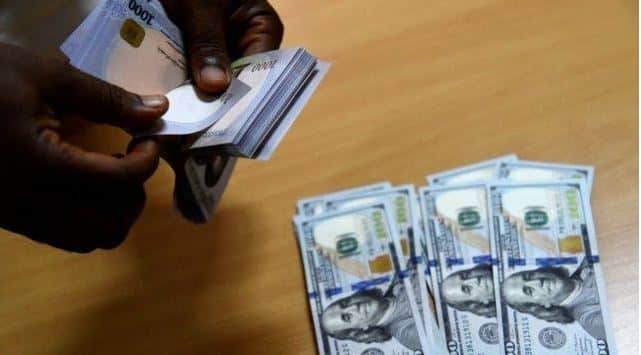 Nigeria's national currency, the naira, has been in free fall in the parallel market since the central bank stopped selling foreign currency to exchange bureaus at the end of July.
While the official market exchange rate holds steady at ₦415 naira to the dollar, it has fallen to ₦572 naira to the dollar at the black market in recent days.
The exchange rate between the naira and the US dollar closed at ₦413/$1 at the Investors and Exporters forex window on Wednesday and opened at ₦415/$1 on Thursday.
In an attempt to stem the collapse of the national currency, Nigeria's central bank toughened its tone in September.
Aboki FX website, a platform which since 2014 provided exchange rates on the parallel currency market was forced to stop halt its activities. The central bank of Nigeria accused the founder of the site of manipulating exchange rates, which would have the consequence of "killing" the Nigerian economy, according to the governor of the banking institution.
In a statement, the founder of Aboki FX completely denied the accusations. But he still suspended the activities of his website until further notice", saying he hoped that this would allow an appreciation of the naira in the days to come.
The central bank, which refuses to recognize an exchange rate different from the one it applies, has still had to devalue the national currency three times since March 2020, to cope with the fall in the price of a barrel of oil.
The dollar shortage in Nigeria is pushing more and more individuals and businesses to the parallel market, further widening the gap between official and unofficial exchange rates.
Download NAIJA NEWS app: