We Won't Accept Fuel Subsidy Removal – CNG Blows Hot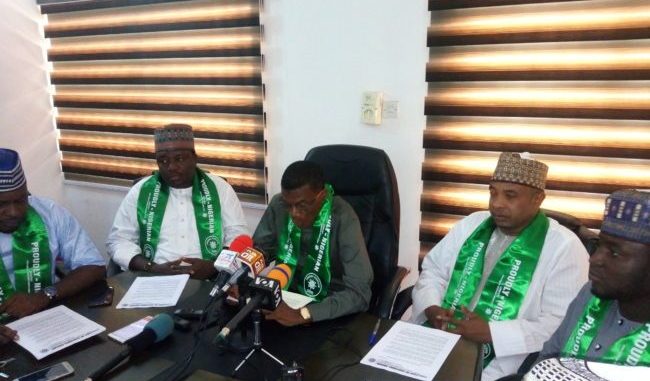 The Coalition of Northern Groups (CNG), on Wednesday, asked the Federal Government to discard the planned removal of fuel subsidy.
CNG coordinator in Taraba State, Ibrahim Mohammed, made this known while addressing journalists in Gombe at the end of their North East stakeholders meeting of the coalition.
Recall that the Minister of Finance, Zainab Ahmed had unveiled plans to start paying N5,000 stipend as transport allowance to Nigerians for at least six to twelve months from 2022.
The minister stated that the palliative is to relieve citizens from the effect of total fuel subsidy removal which may kick in by the second half of 2022.
Ahmed lamented that fuel subsidy is costing the country resources that should have been channelled to other sections of importance like education and health.
The Group Managing Director of the Nigerian National Petroleum Company, Mele Kyari, had also stated that the price of petrol may see petrol price sell for between 300 to 400 naira.
Speaking with reporters, the CNG official stated that the coalition will mobilise Northerners to reject the planned removal of the oil subsidy, saying the move will be detrimental for the country.
Mohammed described the planned payment of transport allowance to 40 million Nigerians as unreasonable, ill-intended and impracticable.
He submitted that the payment of the stipend will benefit a few Nigerians and serve as an avenue for some people to enrich themselves.
He said, "The problems and sufferings in the North today without being compounded by a further hike in prices of essential commodities and mobility are traceable only to inept and insensitive leadership at the national and states level as well as the cowardice of other community and religious leaders who lack the courage to stand up to them in the interest of the people of the region and Nigeria.
"We resolved to join the move to sensitize all levels of northern society on their duty to support a prolonged and sustained resistance to force the government to immediately rescind the implementation of this unpopular, corrupt and inhuman policy within the next four weeks or risk an unprecedented mass action and civil disobedience."
Recall that the Northern Elders Forum (NEF) had kicked against the planned removal of fuel subsidy which may see petrol price sell for between 300 to 400 naira.