Sylvester Oromoni: Why I Resigned From Dowen College – Ex-teacher Speaks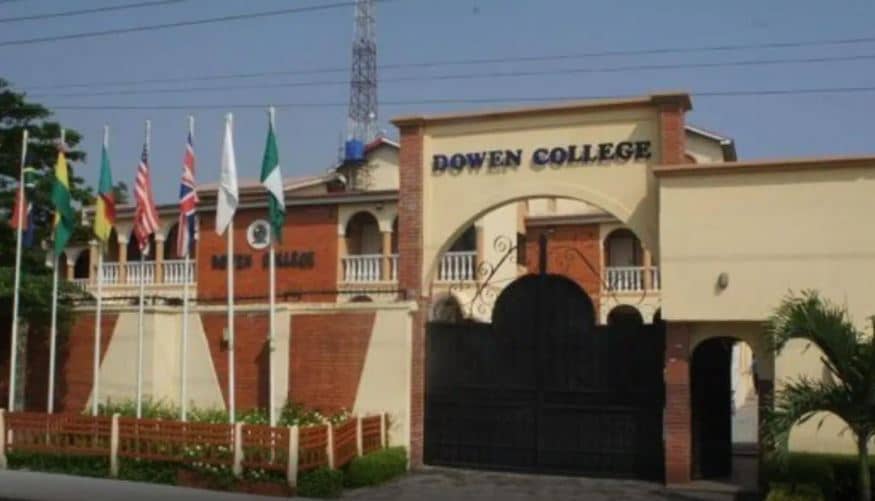 Following the death of 12-year-old Sylvester Junior Oromoni, a former teacher at Dowen College has disclosed why he resigned from the school.
Recall that the late Oromoni was reportedly beaten to a pulp which led to his death, for allegedly refusing to succumb to pressure by fellow students to join a cult.
Naija News reports an uncle to the deceased, Perry Oromoni, took to Twitter to claim that his cousin was killed after he rejected attempts by some students in the school to initiate him into a cult group.
He stated his cousin mentioned five names responsible for his injuries before his death, confessing that they tried blending him into a cult.
The school, Dowen college denied the allegations, claiming that the deceased sustained injuries while playing football and was given immediate medical attention by the school's resident nurse, claims the Oromoni family has denied.
In a social media post on Tuesday, the former staff said he saw cases of bullying in the school which led to his resignation.
He alleged that junior students were being forced into homosexuality by their seniors while he was in the school.
"Good morning beyond intimacy. I'm happy that you joined in dragging Dowen College. I once worked there. I flogged a boy that I caught deeping his fingers in the an*s of another junior student.
"Could you believe that his parent came to school a few days later and wanted to arrest me if not for the intervention of the Management who said I must kneel down and apologize to the child in question?
The humiliation was so much for me, in as much as I refused to do it. I resigned….so many kids in Dowen are potential murderers. God bless you for speaking out. Let's not even talk about boys who are being forced into homosexuality by their seniors. These people have government backup. Pls, hide my identity pls. I beg you," he wrote.