Nigerian Nurse Who Graduated With Three Job Offers Shares Emotional Journey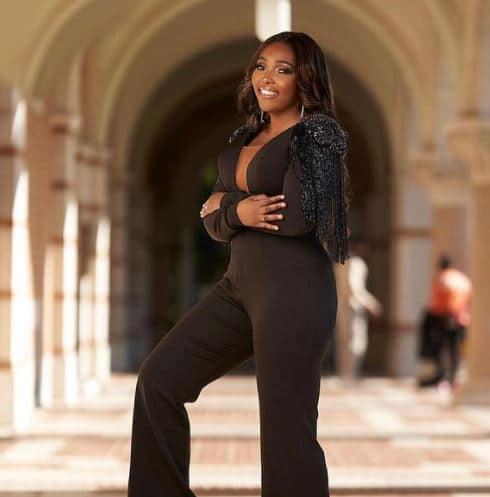 A US-based Nigerian nurse identified as Valo Jeah took to her social media handle to share her emotional journey through nursing school, as a mother of two.
According to the mother of two, she persevered despite the difficulties encountered during her  BSN program.
She also recalled being told she would be unsuccessful because nursing school is 'hard' and that people with no extra responsibilities have failed out.
Valo noted that upon graduation, she had over three job offers as her hard work and perseverance later paid off.
She went further to encourage mothers who want to further their education despite motherhood to not despair as it will be worth it at the end.
Sharing the photos from her graduation, she wrote;
"I was 3 months pregnant with an 18 month daughter when I started the BSN program and I recall being told that I would be unsuccessful because nursing school is 'hard and that people have filled out with no extra responsibilities.
"I knew my journey was not going to be easy given that I had limited support having just migrated to a country where I barely knew anyone. I was determined to be successful so I put in the work and made the sacrifices.
"There were so many nights I cried because I hated not being able to devote myself 100 per cent of my kids; the mom guilt was real, but today I can say that the sacrifices paid off.
"Fast forward two years later I am graduating with honors from one of the most prestigious HBCUs in the country with three job offers lined up
Key takeaway points.
"If you can think it, you can achieve it.
Was it hard, Hell yeah?
Would I do it over again, absolutely yes!!
Was it worth: Absolutely?
"I did it yall, I did it for myself and my kids and now they have something to aspire to
"To all the moms out here making sacrifices and chasing your dreams, do despair, it'll be well worth it"
Download NAIJA NEWS app: