Woman Narrates How Robber Broke Into Her House And Took Her Away Naked
A young woman has taken to social media to narrate how an armed robber broke into her house in Apete, Ibadan.
According to Ayomi Banke via the microblogging platform Twitter, the robber had come alone and gone on to remove her security bulbs around her apartment so that when she screamed for help no one will come to her aid.
The robber went ahead to remove two rods from her burglary protector and kicked her door down to gain entrance into the house
Ayomi explained that she was unclothed while all this were happening and when the robber gained entrance, he assaulted her, collected her money and phones before leading her out of the house to an uncompleted building.
She had thought he'd rape her, so she lied about being pregnant, which he responded that his associates are looking for a pregnant woman to use for rituals.
It was at this point, she knew she had no choice but to fight him off to run for her life
Ayomi, however sustained injuries fighting the robber off, but was thankful to have escaped with her life.
See post below;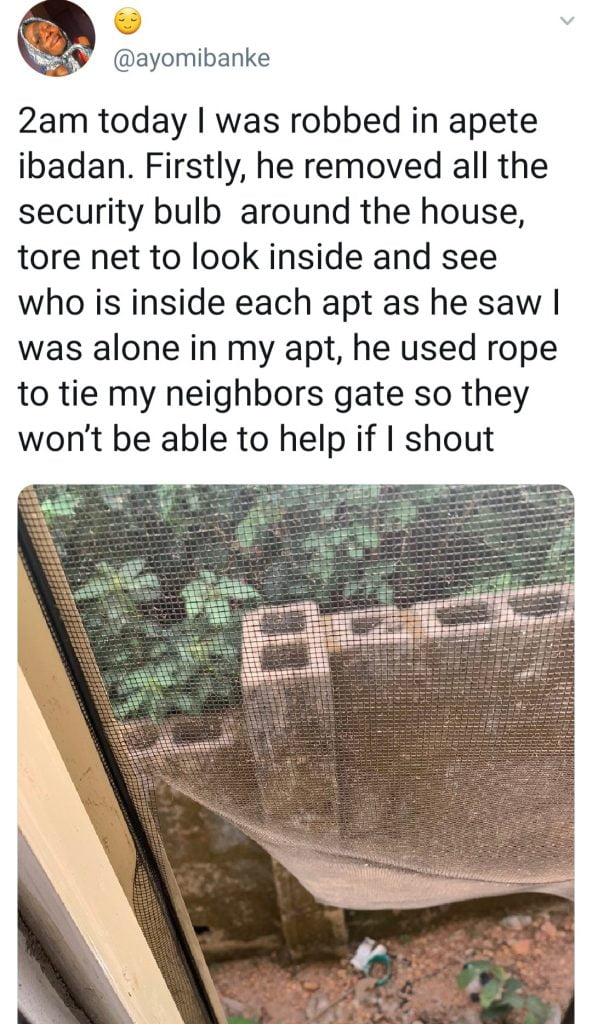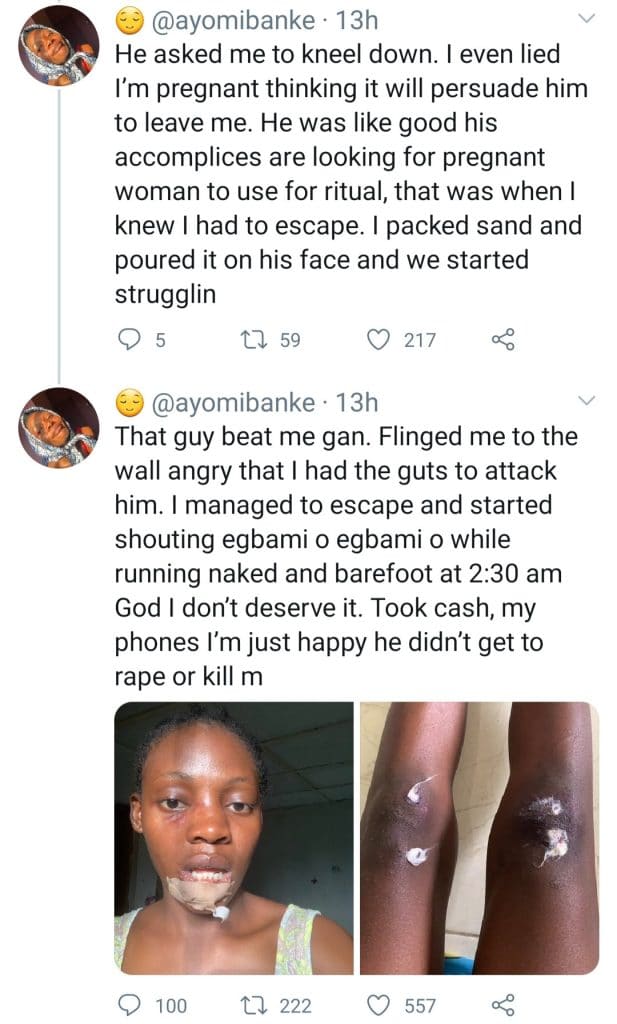 Download NAIJA NEWS app: