Don't Turn Feud With Buhari To Hausa/Fulani Issue – Galadima Fumes Over Daughter's Salary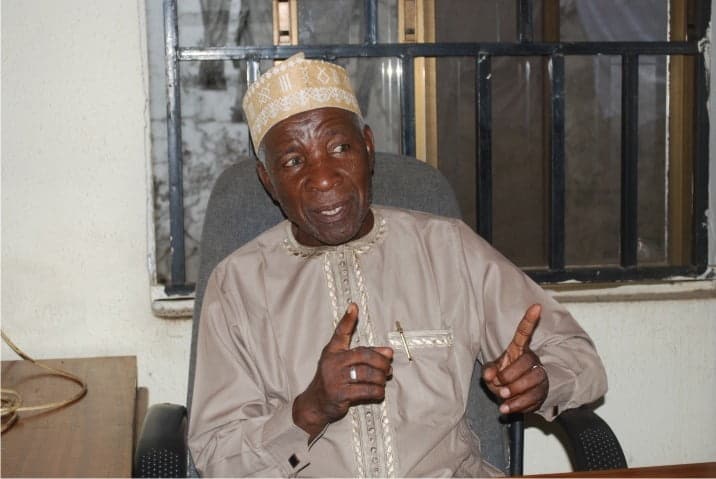 Former National Secretary of the Congress for Progressive Change party, Buba Galadima has expressed his anger over the non-payment of salary to his daughter who worked for years at the Presidential Villa.
Naija News reports that the elder statesman alleged in an interview at the weekend that his daughter Zainab Buba-Galadima have suffered years of work without pay in the President Muhammadu Buhari administration where she served as a technical aide in the office of Vice-President Yemi Osinbajo.
The politician said he is angry with President Buhari and that if he sees a window to deal with him, some Nigerians will trivialise it and turn it into a Hausa/Fulani issue.
Galadima explained to Vanguard that his daughter had worked in the first cabinet and was denied a salary for all the time she worked.
There is suspicion that Zainab Galadima was denied salary due to her father's discord with the president.
Lamenting his daughter's unpaid salary, Galadima said: "I have eight children, each with a Master's and two medical doctors among them but they couldn't get jobs because I couldn't pay for the jobs. They are asking me for N5 million.
"My daughter has two first degrees, four Masters and when she was graduating, Buhari was there with his family, he gave her out in marriage, she named her first child after him, yet she worked in the Villa for four years without pay and somebody is telling that because he is another tribe in another place, Buhari should give him employment.
"Why not my daughter? I am annoyed, I am frustrated and when we see a window to deal with him, you people will trivialize it and turn it into a Hausa/Fulani issue and bring in other people to stand behind him?
"We can make Nigeria better for all of us but we have to do away with small sentiments of tribe and religion," the politician added.
Download NAIJA NEWS app: