Dollar To Naira Exchange Rate Today 6 December 2021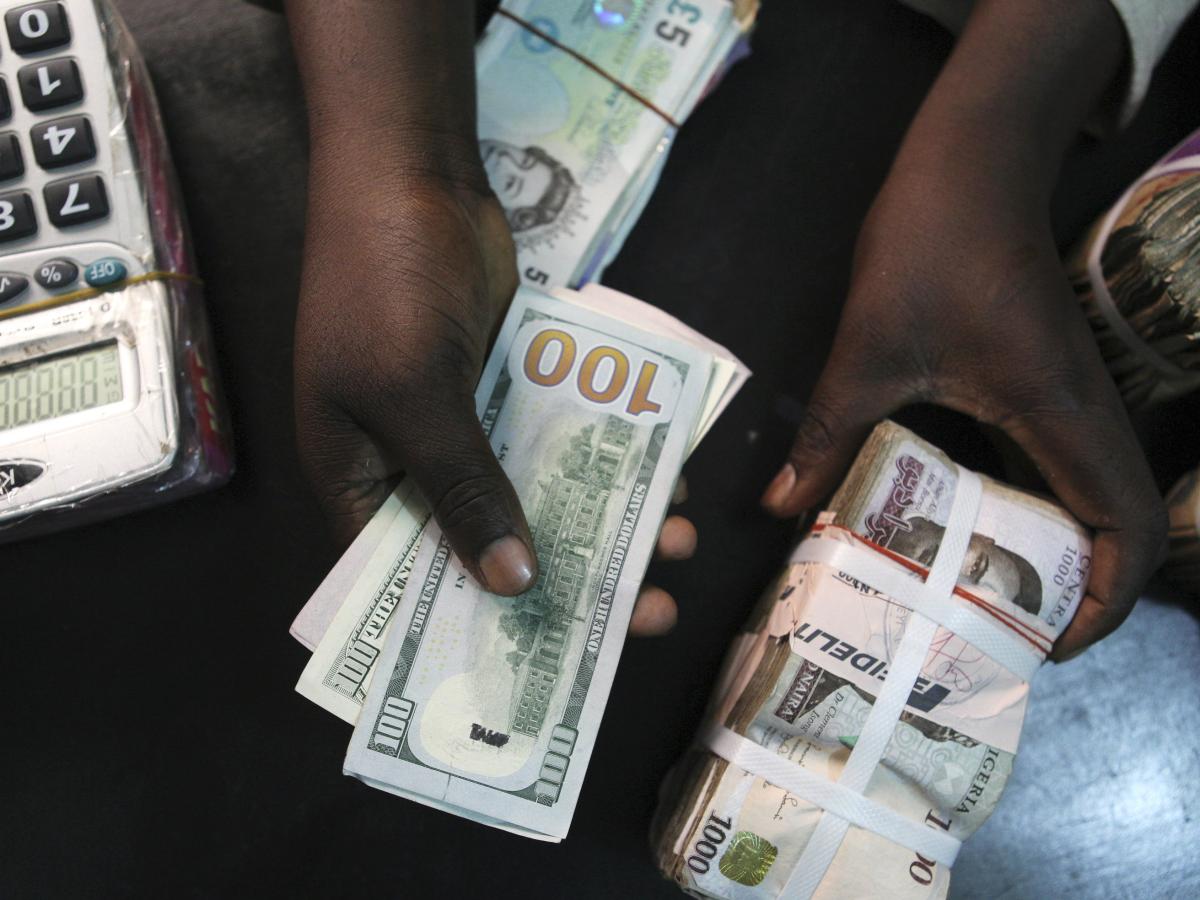 This is the news about Dollar to Naira rate at the official and black market exchange rate Today December 6, 2021.
Read Naija News update on the official dollar rates as well as Black Market rates, Bureau De Change (BDC) rates, and CBN rates.
How Much Is Dollar To Naira Exchange Rate Today Official Rate?
The official rate today, Monday December 6th, for $1 dollar to naira = ₦413.85/$1.
According to the data at the FMDQ Security Exchange where forex is traded officially, exchange rate between the naira and the US dollar opened at ₦413.85/$1 on Monday 6th, after it closed at ₦414.73 to a $1 on Friday, 3rd December 2021.
How much is exchange rate of Dollar to Naira in Black Market today?
The exchange rate for a dollar to naira at Lagos Parallel Market (Black Market) players buy a dollar for N560 and sell for N562 on Monday, December 6th 2021, according to sources at Bureau De Change (BDC).
Please note that the Central Bank of Nigeria (CBN) does not recognise the parallel market (black market), as it has directed individuals who want to engage in Forex to approach their respective banks.
Trading at the official NAFEX window
The exchange rate between the naira and the US dollar opened at ₦413.85/$1 on 6th December 2021 after closing at ₦414.73/$1 on Friday 3rd December. Showing a change of -0.05.
According to data from FMDQ, forex turnover stands at $103.01 million.
Meanwhile, President Muhammadu Buhari's administration upon its emergence in 2015 had urged Nigerians to venture into agriculture as it also pumped resources into the sector to encourage more people.
Nigerians over time have been made to believe that huge money can only be made through the oil business, but the narrative is changing with people making a huge amount of income from Agriculture.
President Buhari in his plan to improve the sector had to sack the Minister of Agriculture, Mohammed Nanono, claiming that his performance was weak and not in tandem with the goal of his administration.
However, the aim of this discussion is not about the Federal Government's part in agriculture but to enlighten the interested mind on how to start lucrative cassava farming.
Sometimes people think of the rigorous activities involved in the cultivation of land used for farming, the planting process and all.
However, the introduction of technology in farming has made the process easier and this reduces the number of days that would have been used in planting and other farm processes.
To start lucrative cassava farming there are some important things to put in place, like acquiring land, getting a breed of the cassava and other steps.
Download NAIJA NEWS app: