Reactions As Boyfriend Tells His Girlfriend's Brother To Stop Getting Her Gifts
A Twitter user has revealed how his sister's boyfriend sent him a strong warning.
The man identified via his Twitter handle as 44duragz said that he got a message from his sister's boyfriend telling him to stop getting her gifts.
However, the brother told the boyfriend off, stating that if his sister needed something and the boyfriend could not afford it he would get it for her.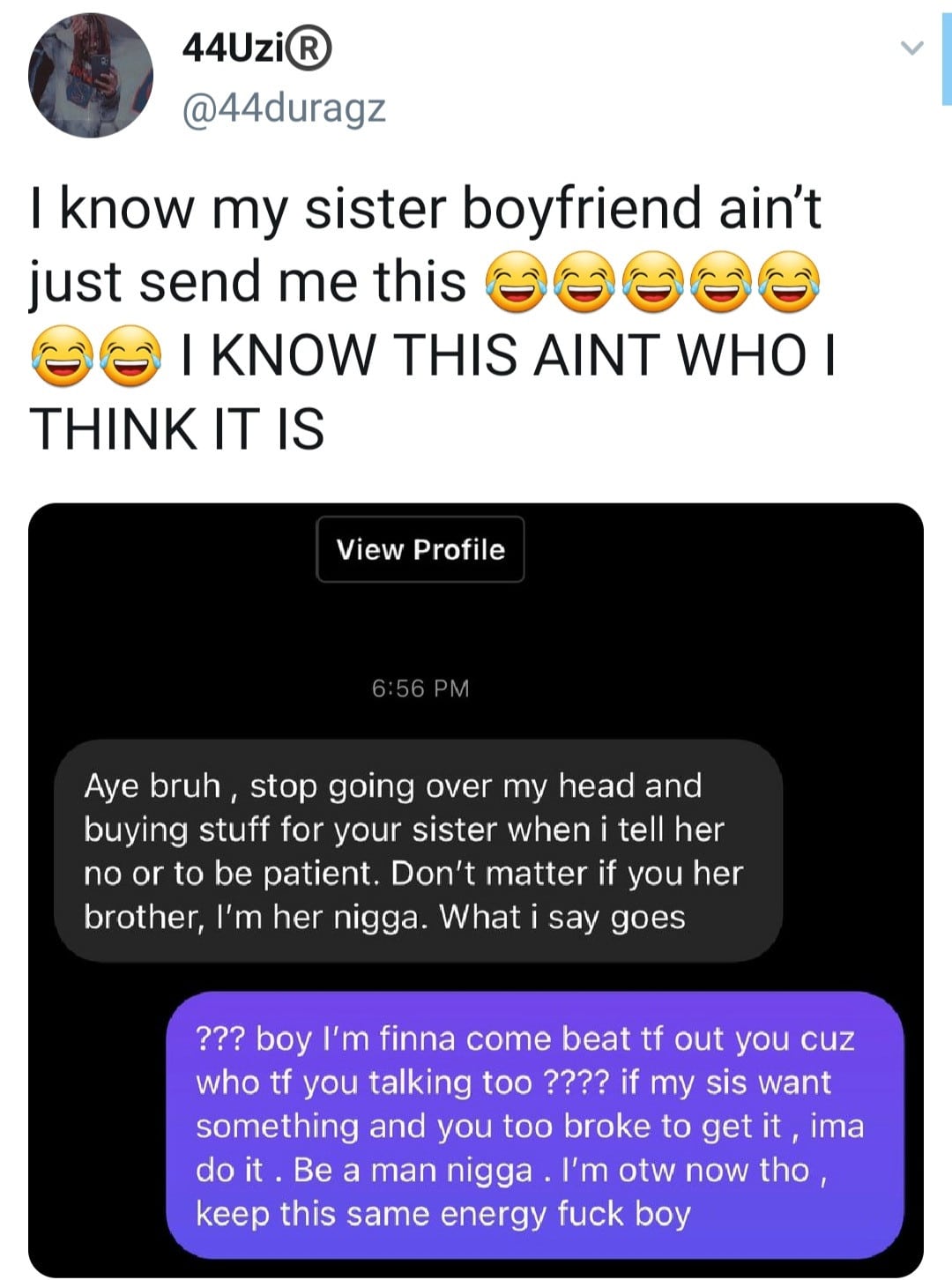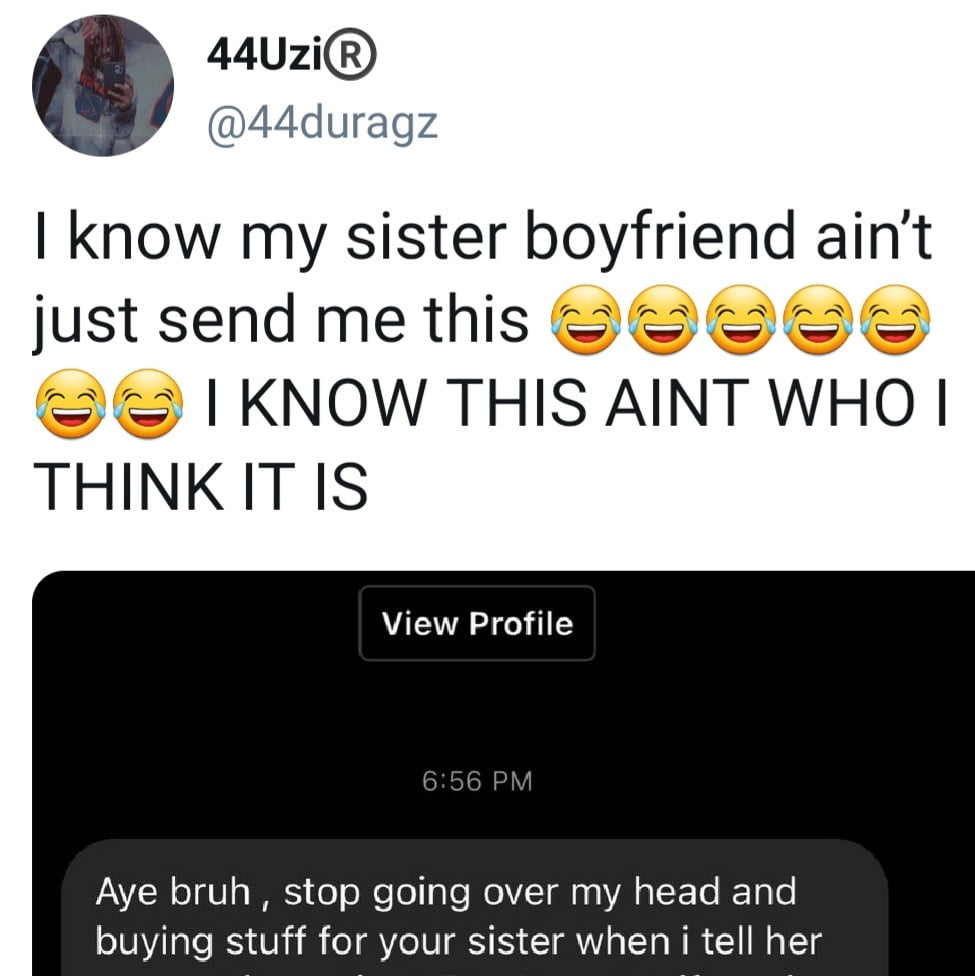 Below are the reactions of some Nigerians to the boyfriend's warning.
Omalicha : "Dear brother, does your sister need a soothsayer to tell her that her boyfriend is not someone she can be with? Na insecure boyfriend be dat 😅 the signs are there and your sister is turning blind eye. Tomorrow she will say men are scum after she receive koko all over."
Alli: "eeew! broke and arrogant."
The Lone Ranger: "Instead of the broken ass to be thankful that it's not another man buying her a gift but her brother, he chose to act like a chairman. From that kind of message, I can tell he's still a little boy."
Cornel: "The guy could be bold enough to message his girlfriend brother and say this shit. Not minding the consequences.
King AL: "Inside life, dude should be grateful it's her brother buying not some random toaster! I just hope he's not punching above his weight. Shoe really get size!"
Neeyo: "E dey pain d guy"
Emy zeal: "Which kind of wahala be this… God people too get time."
Diamond Eunice: "Is it a crime to buy his sister gifts now. Na wa for some guys oo. Jealousy wan just kill that guy oo"
David dfresh: "I like that part "fuck boy."
Download NAIJA NEWS app: