FG Decides On Whether To Or Not Scrap NYSC Scheme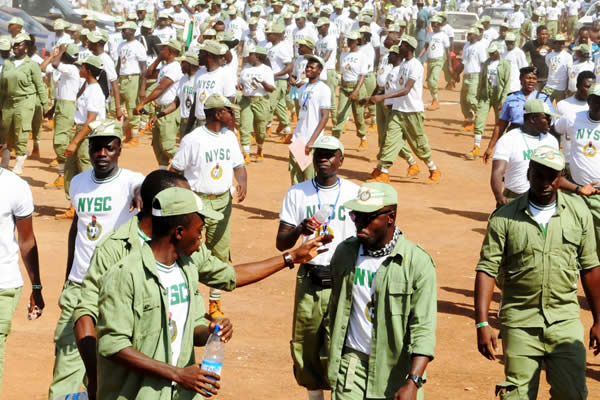 The Federal Government has maintained its stand on not scrapping the 1973 initiated National Youth Service Corps, NYSC.
Naija News understands that the one-year compulsory program was set up by the Nigerian government during the military regime to involve Nigerian graduates in nation-building and the development of the country.
Since 1973, University and subsequently Polytechnic graduates have been required to take part in the one-year exposure and service to the nation.
However, there have been calls recently that the scheme should be scrapped due to the insecurity situation among other challenges in the country.
Confirming Federal Government's decision on whether to halt the initiative or to let it continue, Minister of Youth and Sports Development, Mr Sunday Dare who spoke at the premiere of an advocacy movie produced by the NYSC entitled "A Call to Service" on Saturday, December 4 said the programme is here to stay, stressing that its contributions to national development are indisputable.
Naija News understands that the trending movie was produced to increase appreciation for the scheme's relevance in promoting national unity, patriotism, peace and cohesion.
Dare lauded the timely release of the movie as the relevance of the scheme has been under public scrutiny and debate in recent times, with many calling for its scrap.
He said: "The timing of this movie could not have been better than now after weeks and months of debates about whether the NYSC is relevant or not and whether the scheme should be scrapped or should continue.
"The answer to the critics, to the anti-NYSC is in the premiere of this movie. This movie needs to travel and hit every viewing platform across Nigeria and in the diaspora; it must go viral.
"Let the message go out strong and clear, that the NYSC has come to stay. The scheme is more relevant now than it has ever been before in the country".
Download NAIJA NEWS app: