Police Nab Teenager With Revolver Pistol In Adamawa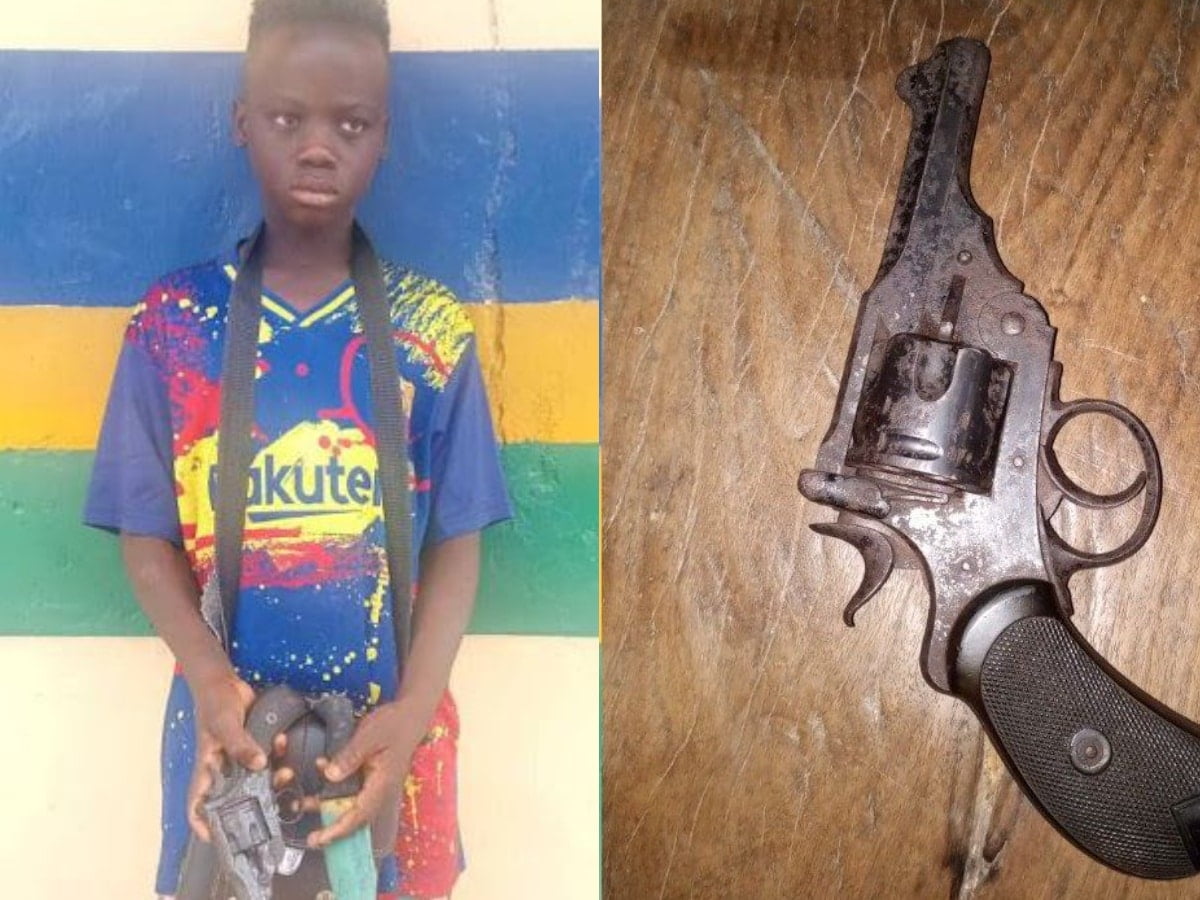 Operatives of the Nigeria Police Force, Adamawa State Command, have recovered firearms from a teenage boy in the state.
In a statement made available to newsmen by the command on Thursday, December 2, Sunza Samuel, 16, was apprehended in Ngurore, a town on the Yola-Numan highway near the state capital, Yola.
The native of Dunge, a village in the Shelleng Local Government Area of the state was found with a revolver pistol and a knife when he was arrested, Naija News understands.
According to the police, the items were recovered from the suspect on December 2 when a team of policemen raided the local community.
The state Police Public Relations Officer, DSP Suleiman Nguroje, said in the statement that; "On December 2, 2021, the command's operatives attached to Ngurore, while on confidence-building patrol, apprehended a 16-year old Sunza Samuel with a revolver pistol."
The statement added, "Also the command's operatives attached to 'Anti-Shilla Squad' on December 1 disconnected a criminal network and recovered a large quantity of weeds in a certain hideout situated at the remote side of Jambutu, Yola North.
"The Commissioner of Police, Mohammed Barde, having commended the operatives for dislodging and reclaiming the public space, urged all the Divisional Police officers (DPOs) and their supervisory Area Commanders to intensify efforts in dislodging the crime network."
It was reported that Yola North and Yola South LGAs as well as neighbouring Girei LGA are allegedly infested with teenagers engaging in criminal activities, having a well-known group called Shilla Boys.
Sunza Samuel's gun possession was, however, surprising to the security men as the said Shilla Boys are not known to be operating with guns.
Shilla Boys reportedly operate only with knives and such light weapons to frighten their victims into giving what they seek but rarely carry guns of any sort.
Samuel is however in police custody alongside other criminals arrested, as the police continues its investigations, Naija News reports.