#Justiceforsylvester: Lagos State Govt Reacts To Controversial Death Of 12-Year-Old Dowen Student, Takes Action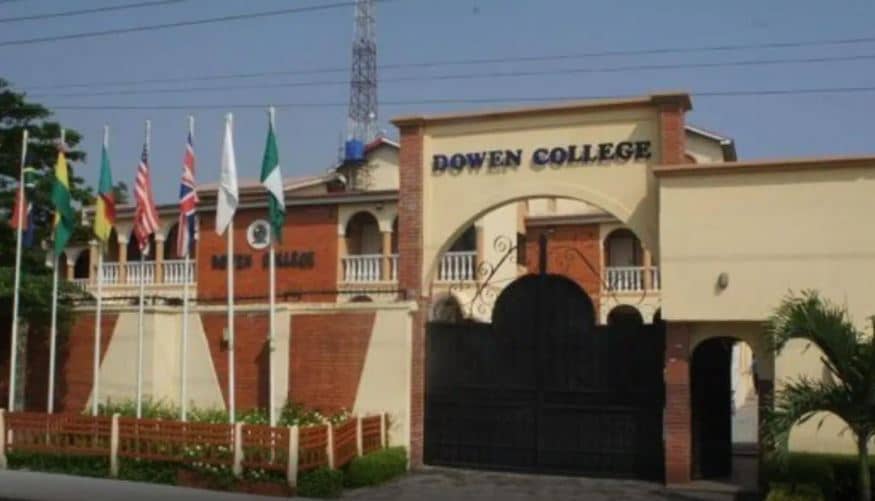 The Lagos State government has described the death of 12-year-old Sylvester Oromoni as a shocking and sad incident.
While sympathizing with the family of the late student, the government in a statement on Friday by the spokesman of the Ministry of Education, Ganiu Lawal on behalf of the Commissioner for Education, Mrs. Folasade Adefisayo said the matter will be investigated.
It will be recalled that Sylvester Junior Oromoni, a 12-year-old student of Dowen College was reportedly beaten to death for allegedly refusing to succumb to pressure by fellow students to join a cult.
Naija News reports an uncle to the deceased, Perry Oromoni, took to Twitter to claim that his cousin was killed after he rejected attempts by some students in the school to initiate him into a cult group.
He stated his cousin mentioned five names responsible for his injuries before his death, confessing that they tried blending him into a cult.
The school, Dowen college denied the allegations, claiming that the deceased sustained injuries while playing football and was given immediate medical attention by the school's resident nurse.
Cousin of Sylvester Junior, Perrie, then released the video on his conditions before he passed on.
12-year-old Slyvester was visibly wincing in excruciating pain in the video that was shared.
Reacting to the episode, the Lagos State government on Friday has assured that the matter will be looked into and officials are already in touch with the parents of the boy.
The government statement reads in part: "The Lagos State Government sends its condolences to the parents of 12-year-old Sylvester Oromoni Jnr., a student of Dowen College, Lekki.
"The Commissioner for Education, Mrs. Folasade Adefisayo, notes that this incident is shocking and the State is indeed sad about this great loss.
"A delegation comprising top level management of relevant Ministries, Departments and Agencies and the Police, has visited the school on a fact-finding mission.
"The State Government is in touch with the parents in this difficult time.
"We reassure the family of the late Sylvester Oromoni Junior and Lagosians at large that efforts are being made to unravel the circumstances leading to his demise, even as we reiterate the Government's commitment to Child Protection."