Father Of Ooni Of Ife's Babymama Speaks After She Accused Him Of Abandoning His First Daughter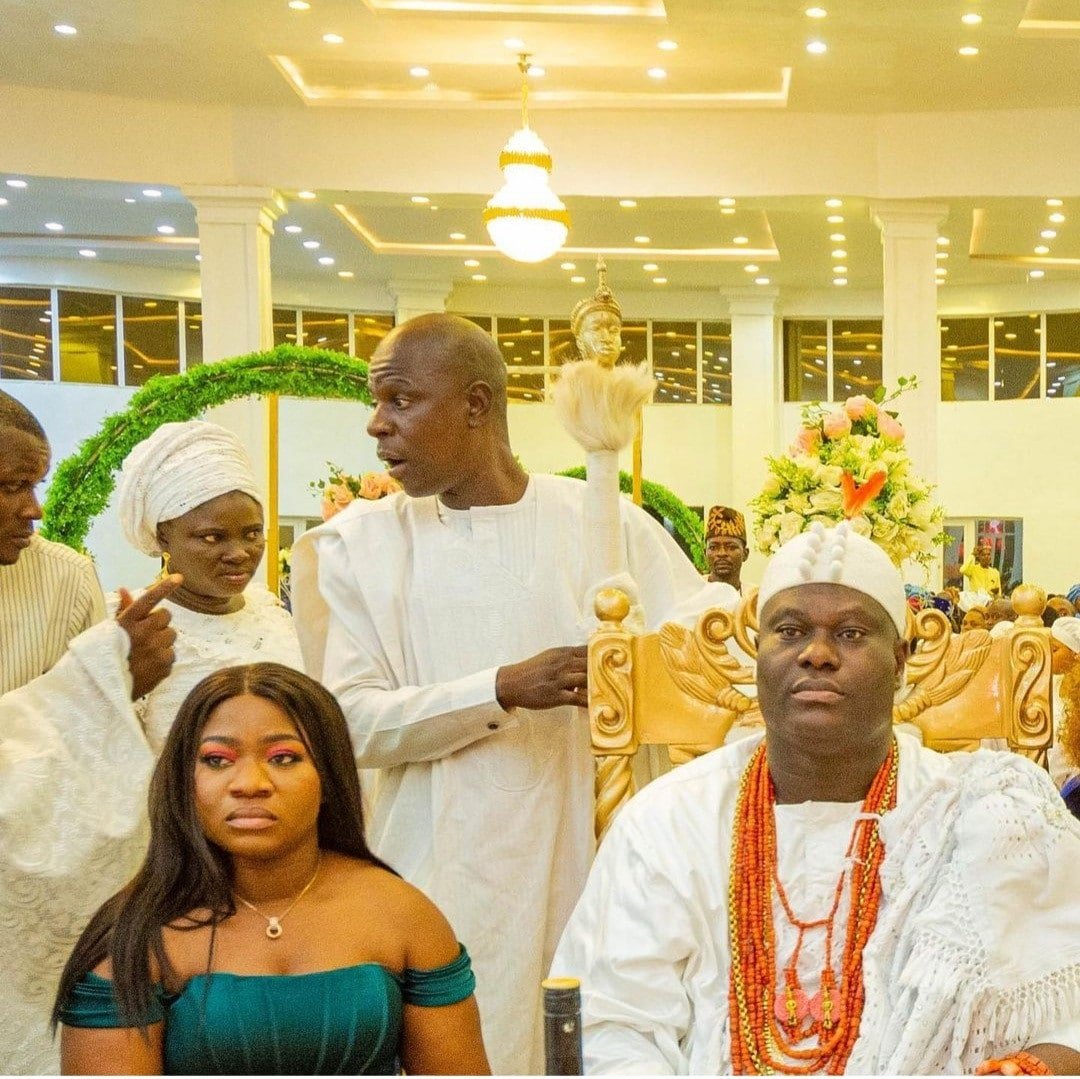 The father of Omolara Olatubosun, who is the baby mama of the Ooni of Ife Oba Adeyeye Ogunwusi, Oladapo Olatunbosun, has refuted the recent allegations made by his daughter against the monarch.
Naija News reports the mother of Ooni Adeyeye Ogunwusi's first child, Omolara Olatubosun accused the traditional ruler of failing to take care of his first daughter until she was ten years old.
This came after Ooni of Ife had in a post on Instagram recalled his experience having his daughter, Adeola Ogunwusi at the age of 19.
Reacting to his daughter's claims, Olatunbosun in a Interview quoted by Kemi Filani, said the relationship between his family and that of the traditional ruler is cordial.
According to the 78-year-old, his relationship with the Ooni's father John Ogunwusi, which dates back to 1970 while they were colleagues at the Western Nigerian Broadcasting Service, remained intact till date.
He said, "I can vouch for the integrity of my noble friend, Baba Oba John Oluropo Ogunwusi, and Oònirìsà Oba Adeyeye Ogunwusi Òjája, too.
"As a man known for Yorùbá culture and traditions, I will always respect the stool of Oduduwa and Àrólé Oduduwa. I am not a bastard.
"That noble family has never done anything wrong to my family to warrant arrogantly damaging their reputation in the mass media or the press. I am not a bastard."
The ex-broadcaster and poet said Adeola is an adult now whose happiness and progress in life should be paramount.
Download NAIJA NEWS app: