Dollar To Naira Exchange Rate Today 30 November 2021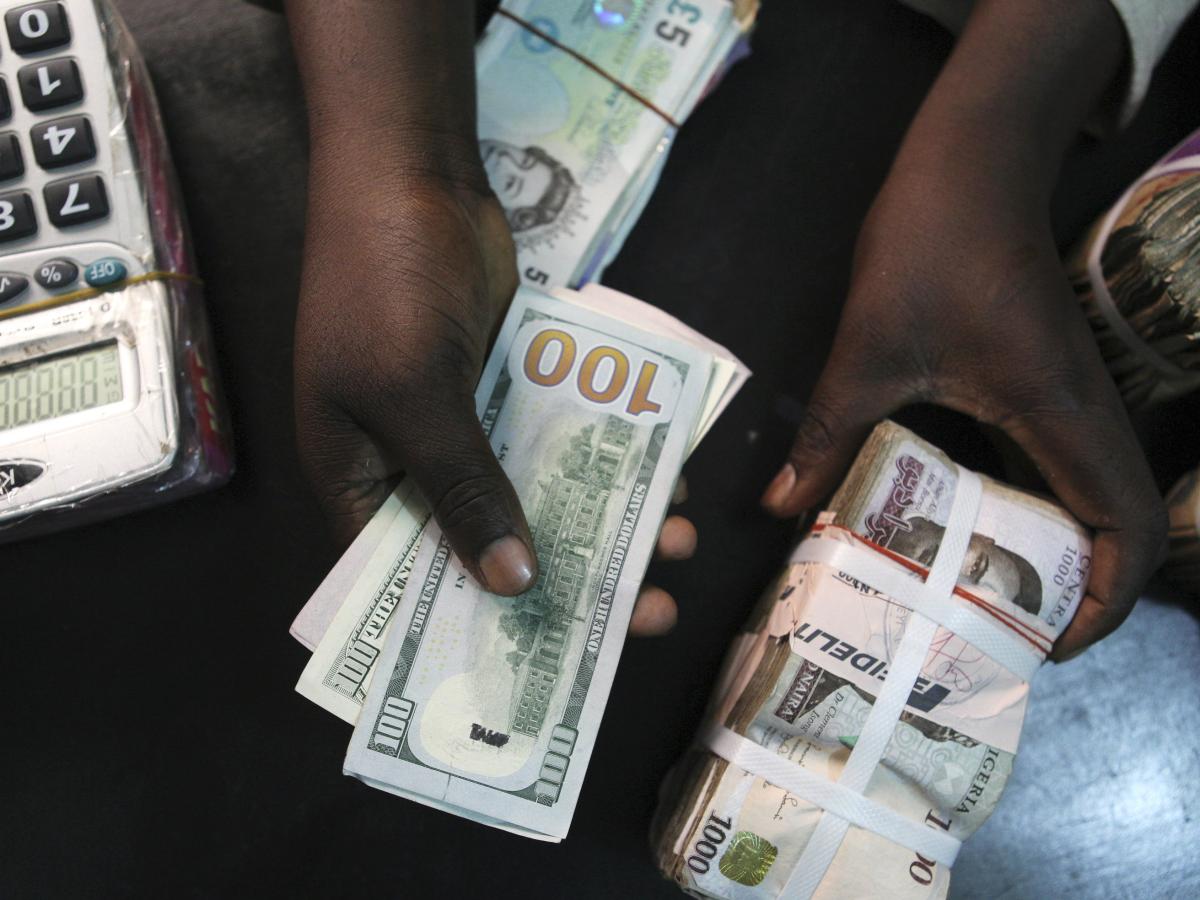 This is the news about Dollar to Naira rate at the official and black market exchange rate Today November 30, 2021.
Read Naija News update on the official dollar rates as well as Black Market rates, Bureau De Change (BDC) rates, and CBN rates.
How Much Is Dollar To Naira Exchange Rate Today Official Rate?
The official rate today, Tuesday November 30, for $1 dollar to naira = ₦413.59/$1.
According to the data at the FMDQ Security Exchange where forex is traded officially, exchange rate between the naira and the US dollar opened at ₦413.59/$1 on Tuesday 30, after it closed at ₦415.07 to a $1 on Monday, 29 November 2021.
How much is exchange rate of Dollar to Naira in Black Market today?
The exchange rate for a dollar to naira at Lagos Parallel Market (Black Market) players buy a dollar for N552 and sell for N558 on Tuesday morning, November 30, 2021, according to sources at Bureau De Change (BDC).
Please note that the Central Bank of Nigeria (CBN) does not recognise the parallel market (black market), as it has directed individuals who want to engage in Forex to approach their respective banks.
Trading at the official NAFEX window
The exchange rate between the naira and the US dollar opened at ₦413.59/$1 on 30th November 2021 after closing at ₦415.07/$1. Showing a difference of -0.04.
According to data from FMDQ, forex turnover stands at $256.69 million.
Meanwhile, the Federal Government has explained that the implementation of capital projects components in the 2021 Appropriation Act may have to be extended till 2022.
The delay according to a communique made available to newsmen on Monday morning was due to the inability of many ministries and agencies to conclude their procurement process until the last quarter of this year.
Naija News understands that there was an outright ban placed on the procurement process between January to May 31, 2021, and this was capitalized on by many agencies as the reason why they could not meet up with performances.
It was revealed that heads of the MDAs who had appeared before the various Senate standing committees for their 2021 budget performances, lamented on the mid-year ban and blamed it for their inability to execute their capital projects at the end of the year as expected.
Speaking with the Senate Committee on the Federal Roads Maintenance Agency earlier, the Minister of Works and Housing, Babatunde Fashola, said the Federal Government issued a circular to delay the implementation of capital components in the 2021 budget till May 31, this year.
He said, "FERMA, like other MDAs got circulars that delayed and deferred commencement of the implementation of the 2021 budget till May 31.
"In order to get a clear picture of the delay in real-time, the committee should begin its reckoning from June.
"This means that the budget has run essentially for five months in real-time this year, not for 11 months."
Download NAIJA NEWS app: