Pastor Enenche Exposes Billionaires Sponsoring Terrorism In Nigeria, Other Countries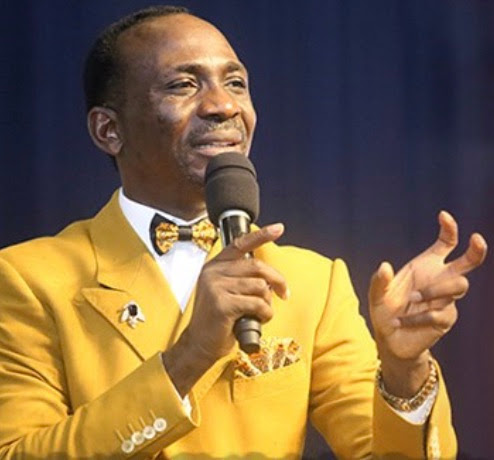 The senior pastor of the Dunamis International Gospel Centre (DIGC), Dr. Paul Enenche has alleged that some powerful billionaires are the ones sponsoring terrorism in many countries of the world.
The popular clergyman described this set of billionaires as 'demonic billionaires' who are using their money to sponsor satanic agenda of bloodshed.
The pastor however prayed that God will raise another category of righteous billionaires who will be ready to counter the operations of those interested in violence and terrorism globally.
Naija News understands Enenche made this view known on Friday night while speaking at a program organized by his church.
According to him, "I am not telling you theory, I am telling you what will happen from this night because there are billionaires in this world who are using their billions to sponsor satanic agenda, satanic bloodshed agenda.
"The antichrist agenda we are seeing today and all these terrible noises they are making, closing the nations, they are sponsored by satanic billionaires. Terrorism is being sponsored by demonic billionaires, billionaires of the bondwoman.
"We are trusting the Lord for billionaires in the Church to rise, that will push the gospel to ends of the earth and some of them are seated here right now".
Meanwhile, controversial Kaduna-based Islamic scholar Sheikh Ahmad Gumi has accused the Muhammadu Buhari-led Federal Government of succumbing to the blackmail to tag bandits as terrorists.
Recall that Justice Taiwo Taiwo of the Federal High Court, Abuja, had declared that the activities of bandits in Nigeria as terrorism.
The court also directed the federal government to publish its proclamation in the official gazette.
Mohammed Abubakar, the Director of Public Prosecution (DPP), who filed the motion, had said President Buhari gave the directive for the proscription of terrorist groups in the country.
Reacting in a statement by Malam Tukur Mamu, his Media Consultant, Gumi stated that naming bandits terrorists won't change anything but only result in more violence.
While accusing an unnamed section of the country of pressuring Buhari, the cleric alleged that the action was taken for political expediency.
Download NAIJA NEWS app: