Northern Group Backs Declaration Of Bandits As Terrorists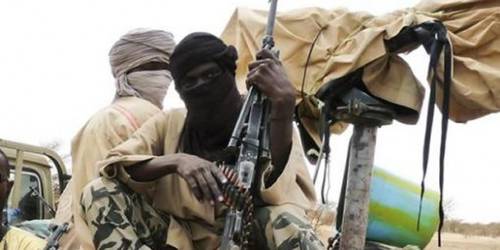 The Northern Youths Council of Nigeria has commended the recent ruling of a Federal High Court, Abuja which declared bandits as terrorists in Nigeria.
Naija News reports that on Friday, November 26, the presiding judge of the FHC, Justice Taiwo Taiwo ruled that bandits operating in the North-west and North-central regions of the country can now be referred to as insurgent groups.
The judge asserted that the activities of bandits in the two regions can be termed as acts of terrorism.
The ruling follows an ex-parte motion filed by the Federal Government through the office of the Attorney-General of the Federation and Ministry of Justice, Abubakar Malami (SAN).
Affirming the declaration in a statement made available to newsmen yesterday, the Director of Public Prosecution (DPP), Mohammed Abubakar, said the order to tag bandits as terrorists was given by President Muhammadu Buhari.
Abubakar said that the government decided to tag Yan Bindiga and Yan Ta'adda groups and other bandits groups in the country as terrorists due to their involvement in the killings of security agents.
Reacting to the development in a statement jointly signed by its President, Isah Abubakar and its Director-General, Media and Publicity, Mock Samuel Kure, respectively in Kaduna on Friday, said the declaration of the FHC is appealing praiseworthy.
The statement added: "We will welcome full military operation in Northwestern and North Central parts of the country as it is happening in Northeast against Boko Haram and ISWAP elements which have drastically reduced their activities."
The group again admonished the nation's security agencies to now go all out to crush anybody seen given the terrorists moral support be it materially, morally or otherwise no matter how highly or lowly placed.
"The Northern Youths will stand with you in your quest to stamp out terrorism in the North and Nigeria at large," it added.