'Our State Is Not Like Edo' – Gombe APC Knocks Goje Over Feud With Yahaya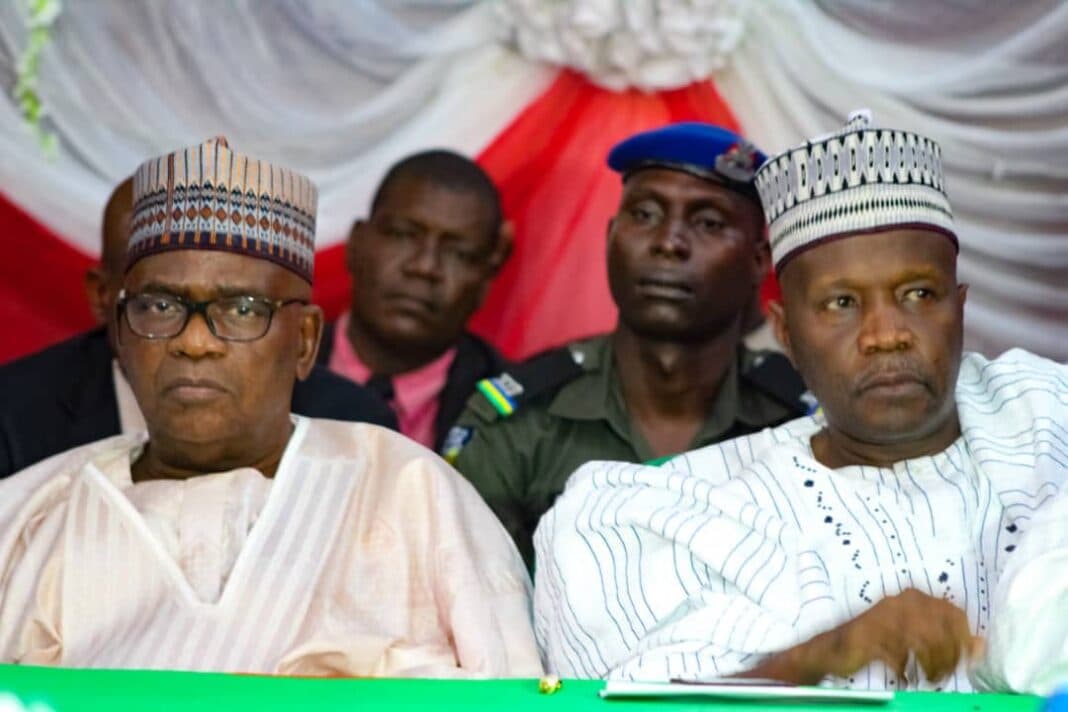 The Gombe State chapter of the All Progressives Congress (APC) has berated former governor of the state, Danjuma Goje, over his feud with Governor Muhammadu Inuwa Yahaya.
Naija News reports that Goje, the Senator representing Gombe central in the National Assembly and governor Yahaya have been in a tussle over the party leadership in the state.
Speaking with journalists on Thursday at the party secretariat in the state capital, spokesman of the party in the state, Moses Kyari, advised Goje to accept Yahaya as the new party leader.
Kyari warned Goje to stop parading himself as the leader of the party in the state, saying that Gombe State is not like Edo.
On behalf of the party, he asked Goje to apologise for invading the state with some militia youths to disrupt the peace of the state recently.
He said: "Like a true law-abiding institution, we are going by the constitution of the party. We have asked him to come and apologise but he is yet to apologise as we speak.
"The party has set up a committee that is going to write him formerly about the complaint and we expect to hear from him after which we shall use constitutional means of addressing the matter. Politics is all about persuasion and development.
"The government of Muhammadu Yahaya has brought positive development to the people of Gombe State. Certain individuals feel it is their right to control power, no it is not true. They said you leave the stage when the ovation is loudest so that you can be recorded and remembered tomorrow. But you have played your role and you want to play another person's role, this is what we say no to, like some people will tell you, Gombe no be Edo."