Fuel Subsidy Removal: We Will Not Take Workers, Nigerians For Granted – Ngige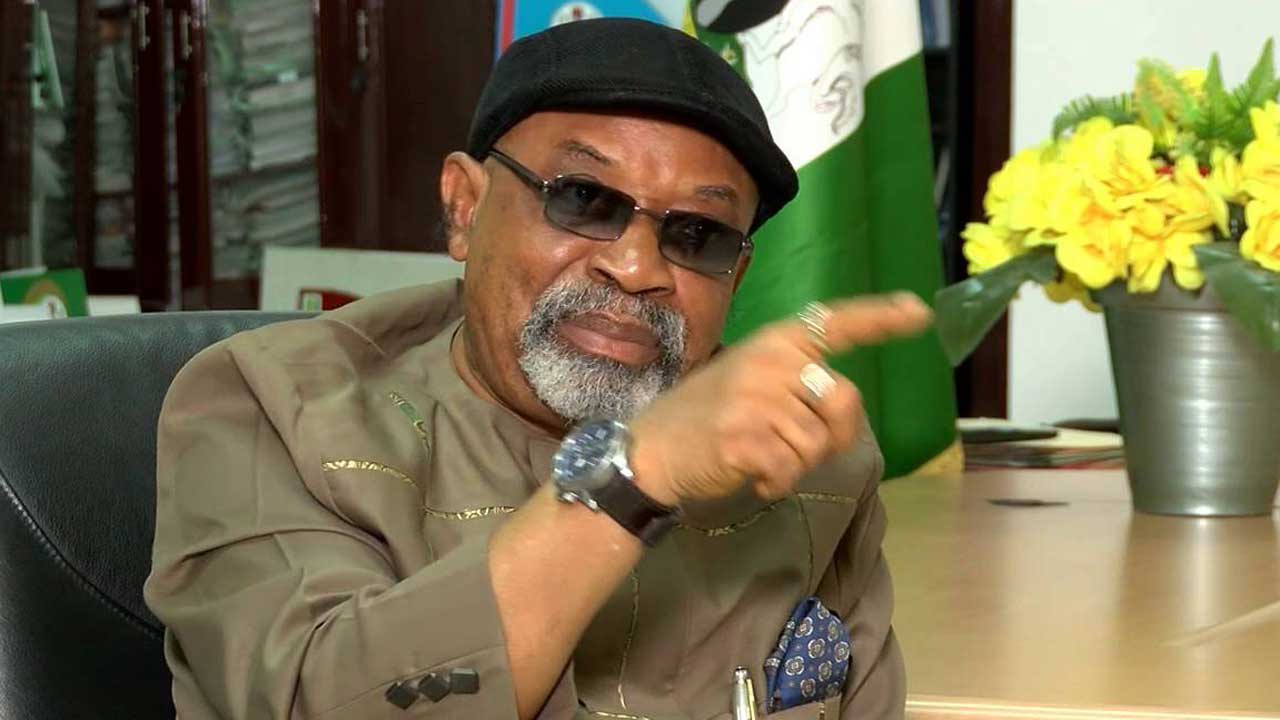 The Minister of Labour and Employment, Chris Ngige has assured that Nigerians and members of the organized labour will be properly carried along in all steps towards the total removal of fuel subsidy.
This is as the Minister stated that no permanent decision has been taken by the government on the payment of N5,000 to 40 million poor Nigerians expected to happen once the subsidy is removed.
This follows the controversy generated by the disclosure that petrol may sell for as high as N340/liter after subsidy removal and that government plans to pay N5,000 transport allowance to poor Nigerians for a period of time to cushion the effect.
Ngige however submitted on Thursday that the Finance Minister, Zainab Ahmed as well as the Group Managing Director/Chief Executive Officer of the Nigerian National Petroleum Company Limited (NNPCL), Mele Kyari who have made comments on the issue and the likely new price of petrol only spoke as fiscal persons, not what the government has taken a final stand upon.
The Labour Minister said negotiations were still ongoing and the tripartite committee which he chairs has only done phase one of its work.
Naija News recalls the Nigeria Labour Congress (NLC) in rejecting the current projections by the federal government also described the plans as 'penny-wise and pound-foolish."
However, Ngige in his submission said the Labour will be properly carried along and no decision will be taken without input from the NLC but the current proposals include the roll-out of gas-powered vehicles for mass transit, soft loans to farmers, conditional cash transfers to workers, among others to cushion the effect of fuel subsidy removal in 2022.
He said: "The government will not go ahead and do as it pleases; the government has never been doing so.
"Government will always engage labour in the scheme of social dialogue which is one of the cardinal principles of decent work of the International Labour Organisation."
"We don't intend to jettison social dialogue. However, the committee we put in place, even the one led by NNPC on fuel subsidy and the palliative that is going to follow it, we have only done phase one of the work.
"The second phase of the work is for them (NNPC) to come and present to us what we are supposed to do if the subsidy is to go.
"How much the removal will save and how much it is going to be used for the benefit of the people?
"We have not reconvened. I chair that committee. When we reconvene, we will cross the bridge as we get there.
"The people who have spoken on it are speaking as fiscal people because this is a budget season, so the finance minister might have had some reasons for saying what she is saying; same with NNPC GMD who generates revenue from NNPC.
"But they will not take workers or Nigerians for granted. I am hopeful; I am optimistic that there will be discussions in the coming weeks."
Download NAIJA NEWS app: