Dollar To Naira Exchange Rate Today 22 November 2021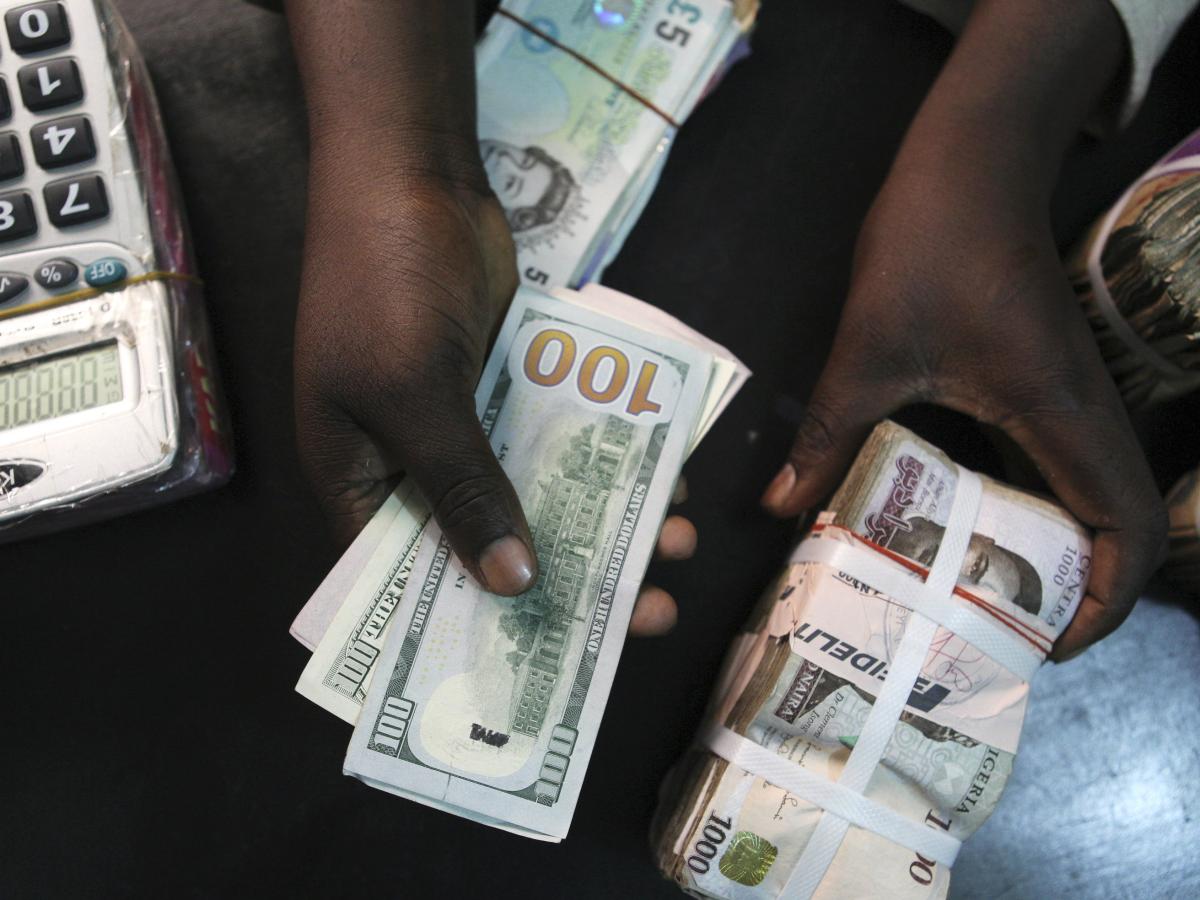 This is the news about Dollar to Naira rate at the official and black market exchange rate Today November 22, 2021.
Read Naija News update on the official dollar rates as well as Black Market rates, Bureau De Change (BDC) rates, and CBN rates.
How Much Is Dollar To Naira Exchange Rate Today Official Rate?
The official rate today, Monday November 22, for $1 dollar to naira = ₦413.53/$1.
According to the data at the FMDQ Security Exchange where forex is traded officially, exchange rate between the naira and the US dollar opened at ₦413.53/$1 on Monday 22, after it closed at ₦414.40 to a $1 on Friday, 19 November 2021.
How much is exchange rate of Dollar to Naira in Black Market today?
The exchange rate for a dollar to naira at Lagos Parallel Market (Black Market) for today, Monday, November 22nd sells at N560/1$, according to sources at Bureau De Change (BDC).
Please note that the Central Bank of Nigeria (CBN) does not recognise the parallel market (black market), as it has directed individuals who want to engage in Forex to approach their respective banks.
Trading at the official NAFEX window
The exchange rate between the naira and the US dollar opened at ₦413.53/$1 on 22nd November 2021 after closing at ₦414.40/$1 on November 19th.
According to data from FMDQ, forex turnover stands at $69.63 million.
Meanwhile, Vice President Yemi Osinbajo has revealed that six startups owned by young Nigerians have grown from scratch to billion dollar businesses.
Naija News reports that the VP stated this while speaking as the Special Guest of Honour at the Graduation Ceremony of Senior Executive Course 43, 2021 of the National Institute for Policy and Strategic Studies (NIPSS).
According to Osinbajo, as at 2021, more than six of such companies had been named Unicorns– a company that is worth over a billion dollars.
"Six of those companies started between 2016 in the middle of two recessions and global health crisis," he said.
"The companies are: Opay, Paystack, Flutterwave, Andela, PiggyVest and Jumia.
"Paystack and Flutterwave. Paystack was co-founded in 2016 by two graduates of Babcock University, in their twenties.
"Paystack is a payment processing company; I am sure many have heard that it was eventually bought over by Stripe, the American multinational; it is now estimated to be worth a billion dollars.
"Flutterwave, also a payment processing coy founded in 2016; Flutterwave in Lagos; it is now worth nearly three billion dollars and both companies employ hundreds of young men and women.''
Download NAIJA NEWS app: