Psquare: Paul's Wife Reveals What She Learnt From Brothers Makeup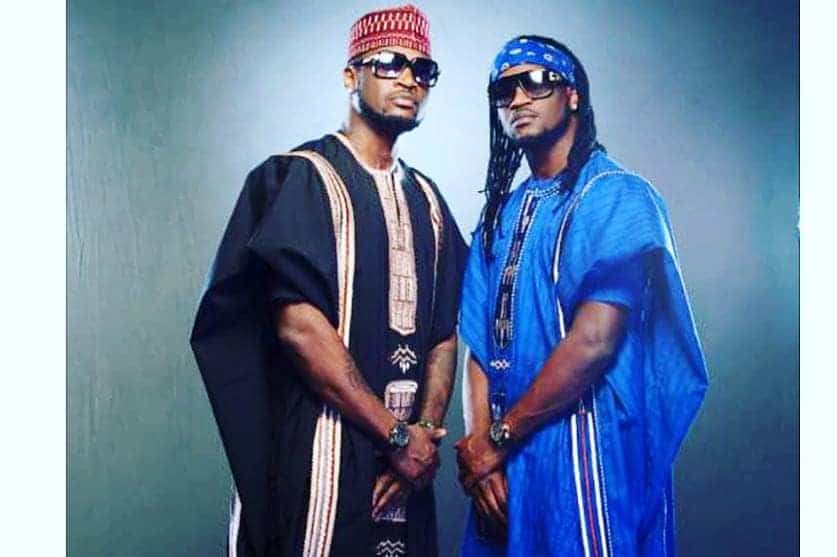 Anita Okoye, wife of popular Nigerian singer, Paul Okoye, has shared what she has learned after her husband ended a five-year-old rift with his brother, Peter Okoye.
Recall that Naija News earlier reported that the brothers jointly celebrated their birthdays after ending their differences which lasted for five years. 
This is coming after the popular singers were spotted in a trending video embracing each other after years of splitting their band which had received international recognition.
The elder brother and manager of the defunct group, Jude, was also spotted in the video greeting his twin brothers as they ended their rift.
Taking to their respective social media pages, the twin brothers celebrated each other.
Paul's wife who recently filed for divorce from her husband has also shown her joy at the reunion.
She took to her Instagram account to celebrate with the brothers while also stating that it is advisable to stay away from a misunderstanding that does not involve you.
She wrote: ''Dem be 1 no be 2!! 
Happy Birthday Ejima! This is best birthday present either of you could receive!
Thank you for letting me have such a great relationship with both of you independent of your rift…I am delighted I didn't let your coconut heads let me choose sides…
There's a lesson here –
Do not EVER involve yourself in a tiff that doesn't concern you AND
Don't let social media and the opinion of those who do not matter define your situation!
Let God guide you! Love Wins!!"